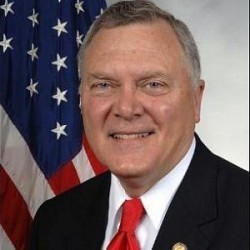 With online reputation management there are no boundaries. We're influencing undecided voters, and even better, changing the minds of already existing supporters.
Atlanta, GA (PRWEB) September 9, 2010
When Nathan Deal won the Republican primary for Governor, he did so in large part by running a television ad that challenged YouthPride, a charity that serves Atlanta's gay and lesbian youth, for "promoting homosexuality." For the Atlanta-based online marketing firm Penn Multimedia, the attack on the gay youth organization went too far. The firm decided to wage a cyber-campaign assailing Nathan Deal's character, a campaign that is being widely watched by political strategists and search engine optimization companies alike as one of the first major tests of a new field known as Online Reputation Management in national politics.
The importance of the Internet to political campaigning is nothing new. Howard Dean and Barack Obama both masterfully used sites like MoveOn and Twitter to rally die-hard volunteers and raise millions of dollars. But online reputation management, or ORM as it is known, is a completely new and largely untested weapon in the political arena.
Penn Multimedia's strategy has been clear. The firm has been flooding the Internet with articles and websites questioning Nathan Deal's ethics in an attempt to sway both public opinion and search engine results. Indeed, "Google" results for Nathan Deal return a tidal wave of negative criticism and commentary about the Republican candidate for Governor, including sites such as Penn Multimedia's http://www.NathanDealEthics.com.
The big question for both Nathan Deal and Penn Multimedia, however, is to what extent Nathan Deal's "online reputation" matters. In other words, online reputation management experts may be able to influence the landscape of search engine result pages for the term "Nathan Deal", but how many voters will see it, and what impact will it make on the election?
According to Penn Multimedia Vice-President Seth Woodard Persily: "Applying the field of online reputation management to politics is going to be a game changer. In the past, online political strategies involved leveraging popular social media websites, such as Facebook, to manage already committed supporters. This works, but it has a limited impact. With online reputation management there are no boundaries. We're influencing undecided voters, and even better, changing the minds of already existing supporters."
As part of their campaign, Penn Multimedia purchased NathanDealEthics.com, NathanDealEmbarassment.com, NathanDeal.info, and has been leveraging it's own Penn Multimedia Nathan Deal site. It has been highlighting a report from the Citizens for Responsibility and Ethics in Washington (CREW) naming Nathan Deal as one of the 15 most corrupt members of Congress. A recent U.S. House Report found the Congressman guilty of violating House rules for improperly using his office to push policy that would benefit his family's auto salvage company.
Normally a for-profit company, Penn Multimedia has been taking on the Nathan Deal for Governor Campaign pro bono. Persily, a gay father, expressed concern that as Governor, Nathan Deal would follow through on a plan to outlaw gay couples in Georgia from adopting children.
The company is looking for additional volunteers to help with the campaign. Volunteers can contact the company directly at info(at)pennmultimedia(dot)com.
###