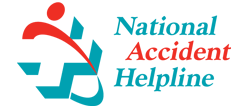 At this time of year, road safety is paramount
(PRWEB UK) 18 September 2012
According to Child Alert around 5,000 children under the age of 16 die or are seriously injured on Britain's roads each year, and National Accident Helpline is warning drivers to consider road safety for children a top priority.
Commenting is National Accident Helpline's Consumer Director, Beth Powell: "These figures are shocking and demonstrate that more needs to be done to address the issue of road safety. With the start of the new school term and the return of hundreds of holiday makers, there will be a substantial increase in traffic.
"At this time of year, road safety is paramount. Motorists should pay particular attention when driving outside schools and be alert for children crossing the road in between cars. The responsibility for road safety lies with everyone, and it's important that parents set a good example. Ensure your child remains safe by following the tips below."
Top pedestrian safety tips from BBC Health:

Always hold your child's hand while they're young, and don't let them run on ahead.
Always use a pedestrian crossing or zebra crossing if there is one.
Set a good example, for example at pedestrian crossings wait for the green man rather than crossing on red.
Let your child help you decide where and when it's safe to cross.
Look out for hidden entrances or driveways across the pavement.
Explain why they should never cross the road between parked cars.
Make sure your child can be seen and put reflective strips on their clothing in winter.
Beth added: "We understand that accidents do happen and we are here to help. If you or any of your family are unfortunate enough to sustain an injury which could have been prevented and may leave you out of pocket, contact National Accident Helpline and we can help you claim any compensation you are entitled to."
For more information visit http://www.bbc.co.uk/health/physical_health/child_development/safety_road.shtml
-ENDS-
Notes to Editors
About National Accident Helpline:
National Accident Helpline is the biggest and most experienced personal injury claims company in the UK and has been championing consumers' rights and providing access to justice since 1993.