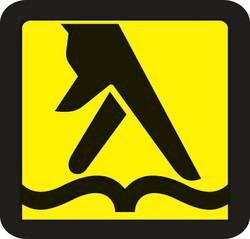 Chicago, IL (PRWEB) April 24, 2009
New YPA CMR (Certified Marketing Representative) ROI Media LLC. aims to attract a clientele of Regional and National yellow pages advertisers by intelligently optimizing their ad spend. CEO Bernard McLaughlin is a 10 year veteran of the national yellow pages arena and has personally coordinated the management of over $10 million in annual yellow page advertising.
McLaughlin said: "Now more than ever, its important to make every advertising dollar count. Our 3rd party usage studies and statistics coupled with distribution data allow us to show prospective clients where they are overspending and help them identify new areas where they can garner better market share for an optimized ad investment. Moreover, we've demystified Internet advertising for those clients who can't spend time deciphering ever changing Internet advertising mediums."
ROI Media has just earned the YPA's National CMR designation and joins the ranks of the few global CMR ad firms sharing such status. Mr. McLaughlin has personal relationships with various directory publishers such as AT&T, DEX, YELLOWBOOK, Idearc, Verizon and many more which he uses to get his clients the best representation for their respective DMAs.
About ROI Media LLC
ROI MEDIA LLC is a yellow page Certified Marketing Representative which represents clients who advertise in yellow pages directories in more than 3 states with 2 publishers and are in at least 20 directories. ROI Media provides its clients strategies in directional marketing, both in print and online via yellow pages, IYP, SEM (Search Engine Marketing) and Local Search Optimization. ROI Media's website will feature client login for online tear pages, call measurement and other tools giving clients easy access to valuable decision making data.
About YPA (Yellow Pages Association)
Originally founded in 1975 as the National Yellow Pages Service Association (NYSPA), the Yellow Pages Association (YPA) is the trade organization of a print and digital media industry. Association members include Yellow Pages publishers, who produce products that account for almost 90% of the Yellow Pages revenue generated in the U.S. and Canada. Members also include the industry's international, national and local sales forces, certified marketing representatives (CMRs) and associate members, a group of industry stakeholders that include Yellow Pages advertisers, vendors and suppliers. The Association has members in 29 countries.
# # #