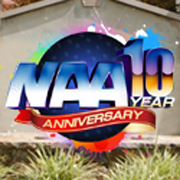 One billion dollars and one million families by June.
Burlington, NC (PRWEB) April 05, 2012
One billion dollars and one million families by June.
That's the new catchphrase around the headquarters of National Agents Alliance, where President and Chief Executive Officer Andy Albright announced that his company has protected more than 902,000 families and provided 96 billion in coverage across the United States since the company's inception in 2002, Albright announced today.
NAA, which will celebrate its 10th year in business in June, is an Internet Marketing Organization with agencies all over the United States. The company has 6,000 licensed agents and is a leading provider of mortgage protection insurance, but also offers a wide range of financial products to its clients.
"We're excited about what we have done for families since we opened our doors in 2002," Albright said. "We're happy that we've helped 902,000 families and we want to triple that number in the next 10 years. I'm proud of our team and I can't wait to see what we're going to do next."
Albright said National Agents Alliance expects to pass the 1 million families protected mark and to surpass the $100 billion mark by the end of June.
The announcement was just another positive for NAA, which stayed the course when the economy started to go south a few years ago.
In 2007, when the economy entered a mortgage crisis that caused panic and financial turmoil for many around the world, NAA focused on building the right infrastructure and Albright invested millions to make sure the company weathered the storm when he didn't have to. He continued living in the same house his father built with his own hands and the home he grew up in, building his business with a bigger vision in mind.
In the last three years, National Agents Alliance has seen tremendous growth and continues to hire staff at its corporate office and across the country. Many of NAA's competitors weren't fortunate enough to make it through the mortgage crisis and closed their businesses.
"A lot of people that were in business a few years back just aren't around anymore," Albright said. "We made some very calculated moves when things were tough out there and we were fortunate to come out stronger than ever. We feel like we are in the best position we've ever been in as a company."
In addition to its main campus, Albright purchased a second office in Burlington, N.C. to house telemarketing operations and additional staff at a time when many business owners were cutting costs and downsizing. While many others continued to find cost-cutting measures, Albright continued investing in technology, found innovative ways to generate more leads and kept hiring staff.
"We knew we had to think differently than the rest of the marketplace if we wanted to come out in a positive position," Albright said of the 2008 economy. "I wasn't going to back down because others were; I was determined to make sure we stayed on track until things turned around. The economy is still not great, but we are still growing and I don't see that changing anytime soon."
ABOUT NATIONAL AGENTS ALLIANCE
National Agents Alliance is an innovative lead generation and marketing organization that sells life insurance, annuities, and other financial services products through more than 7,000 active independent sales representatives in 50 states. Focused on serving middle-income families, National Agents Alliance is the No. 1 United States provider of mortgage protection insurance and offers a broad array of other affordable products from highly regarded companies such as Mutual of Omaha, Foresters, ING, etc. Since its inception in 2002, National Agents Alliance has helped more than 902,000 families successfully apply for more than $96 billion in life insurance coverage.
For more information about National Agents Alliance, visit http://www.nationalagentsalliance.com/contact-us or call 1-866-752-1163.