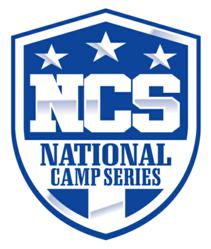 Our goal is to leverage one's kicking, punting or long snapping to get a college education.
Solana Beach, CA (PRWEB) November 02, 2011
The National Camp Series, with its new KIX (Kicking IndeX) Player Rating System, will be hosting a kicking camp in San Antonio, Texas on Sunday, November 6th.
The event is being hosted by 4th and 10 Kicking and Punting and will be held at Comalander / Blossom Stadium.
This fall event leads up to the NCS Super Camp VI to be held February 18-19, 2012 in Orlando, FL.
Utilizing its KIX (Kicking IndeX) Player Rating System, NCS provides an objective evaluation platform for student-athletes who want to showcase their capabilities to colleges and universities for recruiting purposes.
By utilizing over six years of historical event data, the KIX system determines a kicker's rankings by cross-referencing player data to determine how the athletes stack up against others, both presently and historically.
"The National Camp Series is the supreme event for high school specialists to display their abilities in front of college coaches," says Mat McBrier, All Pro NFL Punter for the Dallas Cowboys. "The format is fair and unbiased and how you perform when your name is called is all that matters. The National Camp Series is by far the best avenue for you to get the attention your skills deserve."
The National Camp Series works with some of the best kicking coaches in the country to provide high quality instruction to kicking specialists around the country.
Kicking specialists can then attend NCS events and objectively demonstrate their skills through an NFL style workout. The results of these workouts are then entered into the NCS KIX system for colleges and universities coaches throughout the country to review.
The National Camp Series (NCS) was created by nine year NFL kicking veteran Michael Husted.
Husted, who wasn't heavily recruited out of high school, or drafted into the NFL, says he empathizes with those young kickers who have the ability and desire to leverage their sport to get a college education, but aren't in the 'spotlight' when it comes to recruiting. He says the NCS KIX system addresses that issue.
"The National Camp Series levels the playing field for those who don't want to get caught up in all of the 'politics' that occurs in the kicking industry," says Husted. "If you can kick, punt or snap, the NCS KIX system will let a young kicking specialist's skills speak for themselves. No excuses. No explanations. Our ultimate goal is to allow athletes to leverage their sport to get a college education."
Husted goes on to say that, "We don't rank the athletes...they rank themselves through the NCS KIX System."
###