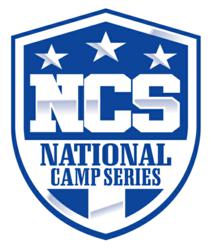 This was one of the best collections of college prospects from the state of Minnesota.
Solana Beach, CA (PRWEB) November 03, 2011
It was beautiful fall afternoon for the National Camp Series (NCS) at Mahtomedi High School north of St Paul, MN hosted by Special Teams Football Academy instructor Chris Husby.
With temperatures in the mid 50's and some strong crosswinds, over 25 kickers, punters and long snappers were on hand to take advantage of NCS' newly launched Kicking IndeX, better known as the KIX Player Rating System.
Afterwards, former NFL Free Agent Punter Chris Husby of Special Teams Football Academy, who attended Robbinsdale Armstrong High School and the University of St Thomas, provided a free kicking camp for the local college prospects.
Husby, along with former University St Thomas Kicker & Current NFL Free Agent, Brady Beeson of Husted Kicking and former Minnesota Gopher Snapper, Ryan Coleman of Special Teams Football Academy, provided valuable experience to the aspiring student-athletes.
On the field, Ruan "Juan" Albuquerque from Wayzata High School (2011 Graduate), who is one of MN's top college prospects, really impressed with a perfect showing on field goals, hitting all ten attempts with a long of 52 yards off the ground.
Albuquerque had one of the best overall kickoff performance with his best kick traveling 68 yards with a 3.59 second hang time.
"I always knew Ruan was a strong kicker, but Ruan demonstrated today why he was is one of the top college prospects in MN. He has a very good leg on kickoffs, and great lift and accuracy on field goals. He is one of the top kicking prospects in the country for 2012," says Husby.
Another 2012 prospect, Nathaniel Van Loon of Faribault High School (MN) connected on 9 of 10 attempts with a long of 52 yards. Van Loon's kick offs were just as solid with a kickoff average of 59 yards. He also displayed his punting abilities posting a 37 yard average and 3 punts above a 3.65 second hang time.
"Nathaniel is a solid combo prospect with a very good leg and poise. He is very accurate. He has flown under the radar and would be a steal for any major college program," Husby added.
Husby continued, "Other top 2012 kickers that displayed a 8 of 10 FG performance or better included Tyler Scott of Wayzata High School, Alexander Friedrich of Tartan High and Dalton Cristlly of Blaine High School. Some of the top punting performances included Zach Brengman of Hopkins High, Tyler Dustman of St Francis High School and Andrew Ryski of Chaska High School. A number of these specialists have already started gaining interest from Division 1 & 2 football programs."
In the class of 2013, Alexi Johnson of Shakopee (MN) High School posted the best overall performance for upcoming seniors going 9 for 10 on FGs. He is also one of the state's leading scorers amongst kickers for the 2011 season.
Husby noted, "Alexi needs to be on the short list for many college programs of Junior kickers."
Other class of 2013 specialists, Josh Brengman of Hopkins (Younger Brother of Zach Brengman) and Trevor Naslund of Champlin Park High School both put up solid numbers kicking and punting respectively.
Reid Taubenheim from Farmington (MN) High School displayed one of the top performances & strong technique during field goals for the 2014 class going 10 for 10.
"Reid has to be one of the top overall Sophomore Kickers in the State of Minnesota. He easily is able to compete with and against any of the Top Seniors in the 2012 class. He is currently one of the top 10 ranked kicking specialists in the Nation under the KIX Player Rating System. Major College programs should start keeping him on their watch list."
"We even had a Freshman kicker, Jon Coppens, from Holy Family have an impressive 7 for 10 field goal performance," Husby added.
Among the snappers, Willie Fust from power house Wayzata (MN) High School proved to be the most polished snapper at the event.
"Willie is a very solid snapping prospect. He is a very consistent and accurate snapper" says Husby.
Another 2014 Apple Valley (MN) High School product, Tommy Singer, snapped exceptionally well and already has the abilities to snap in college.
Husby commented that, "This was one of the best collections of college prospects from the state of Minnesota. We were really happy with the turnout and the talent amongst the specialists."
Husby says there will be a few more opportunities for high school kickers to attend NCS events this year and next so they can be listed in the NCS KIX system.
For more information about these events and the NCS KIX system go to the NCS website.
For more information about Chris Husby go to SpecialTeamsFootballAcademy.
###