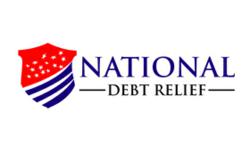 Keep these tips in mind to help shore up the household budget and reduce debts this year.
New York, NY (PRWEB) January 01, 2013
Most people wait to make New Year's resolutions until after the holiday season winds down. However, New York-based National Debt Relief believes that consumers make the most effective budget-related resolutions while it's the holiday season. Given this, National Debt Relief is pleased to release a new list of financial tips for 2013. Keep these tips in mind to help shore up the household budget and reduce debts this year.
1. Vacation locally
Families who are planning to take a vacation this year should look for bargains on hotels or rental cabins close to home. It can cost hundreds or even thousands of dollars to drive or fly across the country. Just vacationing closer to home can save big money.
2. Buy in bulk
People who own their businesses or who have large families should consider joining a warehouse club like Sam's Club or Costco where household supplies can be purchased in bulk. Shoppers who would rather buy groceries at a favorite supermarket should make sure to buy non-perishable items such as paper towels and laundry detergent in the largest possible packages.
3. Schedule entertainment
It is possible to make eating out or attending a sporting event more memorable by doing it less frequently. Just foregoing one restaurant meal per week and eating at home instead could save One hundred dollars or more per month. It is also possible to promise kids a trip to the ballpark as a way of motivating them to do well in school or on the playing field.
4. Lose some credit cards
Consumers who are using multiple credit cards may be spending way too much. They should shred all their cards but one. Set this card aside to pay for emergencies. Pay cash or use a debit card for all everyday expenses.
5. Know when to ask for help
Families who are dealing with a huge amount of credit card debt, may find that budgeting is not enough. These families could be better off going to a professional for help. Cardholders who can barely make the minimum monthly payments or who have four-figure balances on credit cards might be better off contacting a debt relief company.
National Debt Relief prides itself on providing common-sense budgeting tips that can help families save money without making tough sacrifices. The company also provides a powerful debt relief solution known as debt settlement. In fact, many financial experts regard debt settlement as a sensible alternative to filing for bankruptcy.
National Debt Relief specializes in negotiating lower balances on its clients' credit cards, medical debts, outstanding court judgments and business loans. It usually can resolve a typical debt settlement case in 24 to 48 months. Since it was founded, National Debt Relief has saved its clients millions of dollars and repaired countless relationships in the process.
For more 2013 budgeting tips, visit NationalDebtRelief.com. To learn more about the process of debt settlement, call National Debt Relief at 1-888-703-4948 for a free debt consultation.