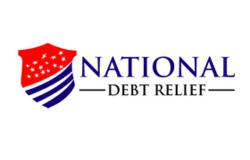 When couples are struggling to maintain happy marriages in the face of mounting debts, these tips can help recharge the relationship.
New York, NY (PRWEB) December 18, 2012
The state of a spouse's finances can have far-reaching implications for the health of a marriage. According to a recent University of Arkansas study, newlyweds who bring previous personal debts into a marriage tend to be unhappier than newlyweds without significant debt burdens. As time goes on, spousal fights over finances can become serious and eventually lead to separation and divorce.
New York-based National Debt Relief is doing its part to keep American families together by releasing a new list of tips to avoid spousal fights about money and debt. When couples are struggling to maintain happy marriages in the face of mounting debts, these tips can help recharge the relationship.
1. Keep Student Debts Separate
Couples who were already married when they attended school should keep student debts separate from marital finances. It's unfair for one spouse to ask the other to help settle those debts.
2. Maintain Separate Accounts
The same principle applies here. Each spouse's discretionary income should be kept separate unless an unforeseen injury or loss of employment causes one of the two to become insolvent. Marriages where each person can pay for desired items are marriages where it is less likely there will be fights over unwise individual purchases.
3. Watch The Joint Account
Maintain a joint account for everyday purchases necessary for the household's continued smooth functioning. Be sure to watch it carefully to ensure that one spouse isn't dipping into it to make personal purchases. Most childcare-related expenses should come out of this fund.
4. Divide Responsibilities Equally
Most marriages involve ongoing debts such as utility bills, mortgages and car loans. Divide these "overhead" expenses proportionally between each spouse according to incomes. Make sure each spouse has at least one obligation in his or her name.
5. Communicate About Money
Fights over money is one the biggest causes of divorce. Not talking about money with the other spouse is not the answer. Couples should be comfortable talking about the monthly income and expenses and what they can and cannot afford. Couples should strive for regular dialogue that can diffuse issues about money.
6. Know The Law
In the event that financial difficulties prove to be insurmountable, review any state statutes that cover the division of property during divorce. There are two basic arrangements: "community property" and "equitable distribution." The former requires the divorce court to divide all jointly-owned property equally between separating spouses. In the spirit of fairness, the latter may force the more materially-successful spouse to transfer some personal assets to his or her less-successful spouse.
If the burden of debt is causing strain in the marriage, consumers should contact National Debt Relief today. In addition to disseminating common-sense tips on saving, budgeting and frugal living, National Debt Relief also provides valuable debt settlement services for thousands of clients each year. The company's debt relief strategy is a viable alternative to bankruptcy.
Unlike some debt consolidation lenders and credit counselors, National Debt Relief can meaningfully reduce its clients' debt burdens in just 24 to 48 months. Most other debt relief companies take five to seven years to resolve each case that they tackle.
To learn more about how National Debt Relief can help consumers manage their debts and keep their family together, call 1-888-703-4948 or visit NationalDebtRelief.com today.