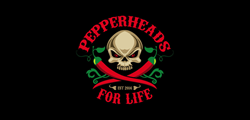 Sauce is our passion and we're giving back to the members of our community who share our love of all things peppers
Midland, TX (PRWEB) January 22, 2015
National Hot Sauce Day in the U.S. is being celebrated on January 22 this year at the Pepper Heads for Life website with a free giveaway to pepper lovers. A Howler Monkey package will be given to one winner chosen from the list of entrants at http://pepperheadsforlife.com/national-hot-sauce-day-giveaway.
This new offer is part of the celebration that now takes place annually in the United States to celebrate hot sauces and rubs that are created by national companies. The entrants who sign up to receive the complimentary sauce package will receive four bottles of Howler Monkey sauce, a drink coozie and color decal.
"Sauce is our passion and we're giving back to the members of our community who share our love of all things peppers," said one PH4L rep.
The sauces and recipes that are now popular in stores and on the web are now debated in the new forum setup for exploration at the Pepper Heads for Life website. This forum is now available at no cost and will continue to feature more content giveaways and promotions after the close of National Hot Sauce Day.
"We've added t-shirts and additional content that can be purchased or obtained at no cost to visitors of our website who share a love for all things spicy this year," said the rep.
The PH4L portal that is now active includes a link to the new fan page on Facebook at https://www.facebook.com/pepperheadsforlife. This additional content area features news and last-minute tips for sauces, gardening and all types of hot peppers available globally.
About PepperHeadsforLife.com
The PepperHeadsforLife.com company provides industry news about hot peppers, spices rubs and gardening to organic food lovers in the U.S. The company takes part in advertising sauces and other items for top companies. The PepperHeadsforLife.com company has opened a new forum that gives adults the chance to network and learn tips about growing peppers and spices organically at home.