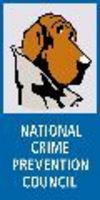 NCPC believes General Holder's accomplishments and independent judgment will help him lead the U.S. Department of Justice with fairness and integrity
Arlington, VA (Vocus) February 5, 2009
The National Crime Prevention Council (NCPC) issued a statement applauding the confirmation of Eric H. Holder, Jr. to be Attorney General of the United States. Holder has an extraordinary record of public service exemplified by his previous positions as federal prosecutor, a trial judge, the U.S. Attorney for the District of Columbia, and Deputy U. S. Attorney General. During his tenure at the U.S. Department of Justice he was a strong proponent of crime prevention initiatives at every level of government. He was instrumental in forging community courts in Washington, DC, helping domestic violence survivors, and reducing children's exposure to violence at home and in the community.
NCPC is positive Holder, the first African American to hold the job, is ideally suited to helping the Obama administration emphasize crime prevention and work with law enforcement agencies to reinforce hometown security therefore ensuring our communities are safe places to live, learn, work, and play. NCPC suggests a five-step agenda to prevent crime.

Restore funding to local law enforcement and public safety service agencies with an emphasis on bringing crime prevention education services back to local law enforcement across the country.
Create a movement to prevent crime in America. Call upon all citizens to become actively engaged in the effort to reduce crime and get involved in prevention activities that create safer, more caring communities.
Support crime prevention education initiatives and programs that work to build better citizens who work to prevent crime in communities hardest hit by current spikes in crime.
Establish a crime prevention organization in every state whose responsibility is to engage all citizens at all levels of the community in prevention strategies and to work with local law enforcement to find solutions to local crime problems.
Reduce the rate of recidivism by providing reentry programs, crime prevention education, and job opportunities for the more than 650,000 ex-offenders who return to their communities each year.
"NCPC believes General Holder's accomplishments and independent judgment will help him lead the U.S. Department of Justice with fairness and integrity," said NCPC President and CEO Alfonso E. Lenhardt. "These qualities will be vitally important as the Department of Justice helps law enforcement agencies and communities throughout the nation address emerging, persistent crime challenges sparked by tough economic times."
NCPC believes that crime prevention is everyone's business and hopes to see Holder bring proven, successful crime prevention programs to the Department of Justice that engage citizens, government, and the private sector in protecting our vulnerable fellow citizens.
To schedule an interview or for more information, please contact Michelle Boykins at 202-261-4184.
About National Crime Prevention Council
The National Crime Prevention Council (NCPC) is a private, nonprofit organization whose primary mission is to be the nation's leader in helping people keep themselves, their families, and their communities safe from crime. NCPC manages public service advertising under the National Citizens' Crime Prevention Campaign--symbolized by McGruff the Crime Dog® and his "Take A Bite Out Of Crime®" slogan--and acts as secretariat for the Crime Prevention Coalition of America, more than 400 national, federal, state, and local organizations representing thousands of constituents who are committed to preventing crime. NCPC is funded through a variety of government agencies, corporate and private foundations, and donations from private individuals. For more information on crime prevention issues, visit http://www.ncpc.org.
###