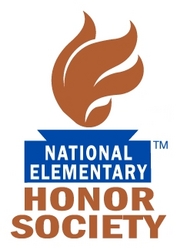 Reston, VA (Vocus) May 14, 2008
A total of 25 schools from the East to West coast now have chapters of the National Elementary Honor Society™ (NEHS). The Association of Secondary School Principals (NASSP), in cooperation with the National Association of Elementary School Principals (NAESP), launched the new student recognition program on April 7th. Since the launch, an average of two to three schools have requested participation in the program weekly. Five schools requested participation the week of May 5th alone. The current list of schools that now have NEHS chapters and that will now be listed as charter members includes:
Shepardson Elementary School—Fort Collins, Colorado
Arco Elementary School—Arco, Idaho
Yvonne T. McKitrick Elementary School—Lutz, Florida
Chateau Estates Elementary School—Kenner, Louisiana
Estelle Elementary School—Marrero, Louisiana
Woodland West Elementary School—Harvey, Louisiana
Western Hills Elementary School—Little Rock, Arkansas
StarShine Academy—Phoenix, Arizona
StarShine Academy St. John—Glendale, Arizona
Mobile Christian School—Mobile, Alabama
Orem Elementary School—Orem, Utah
City Park Elementary School—Dalton, Georgia
Magdalena Elementary School—Magdalena, New Mexico
William E. Channing Elementary School—Hyde Park, Massachusetts
Cherry Park Elementary School—Portland, Oregon
Ridgecrest Elementary School—Huntsville, Alabama
E.C. Nash Elementary School—Tucson, Arizona
Dicken Elementary School—Ann Arbor, Michigan
David Lawrence Jr. K-8 Center—North Miami, Florida
Academy for Academics and Arts—Huntsville, Alabama
Grandview RII Elementary School—Hillsboro, Missouri
Classical Christian School for the Arts Inc.—Pinellas Park, Florida
Sharon Elementary School—Loganville, Georgia
Dallas Elementary School—Dallas, Georgia
Clara W. Rutherford Academy—Detroit, Michigan
[NASSP], which administers the National Honor Society™ (NHS) and the National Junior Honor Society™ (NJHS), created the new program in order to help schools give students in grades 4-6 national recognition for their accomplishments.
NEHS is designed to recognize the accomplishments and academic achievements of the whole child—including the ability to be a responsible student at school, at home and in the community. The program is also designed to foster leadership development and to encourage the participation of elementary-aged students in service activities
The Honor Society network is one of the most time-honored and well-respected student recognition and service programs in the country. NHS and NJHS have a combined membership of more than 1 million students represented in the 50 states, the District of Columbia, Puerto Rico and Guam—in addition to more than 536 chapters overseas. Currently, students in grade 6 can become members of NJHS in the second semester of a school year, but NEHS would expand their ability to participate in an Honor Society program for an entire school year. Any school containing grades 4-6 can establish an NEHS chapter. NASSP is in the process of taking applications from schools which will be designated as "Founding Chapters if they are established before June 30, 2009.
For more information on NEHS, visit http://www.nehs.org where you will find a list of Frequently Asked Questions with answers for school administrators, students, parents and the general public. Updates on the progress of the organization will be released throughout the year.
The National Elementary Honor Society joins the National Honor Society™ (NHS) and the National Junior Honor Society™ (NJHS) as the nation's premier organizations recognizing outstanding students who demonstrate excellence in the areas of scholarship, responsibility, leadership, service, citizenship, and character. NHS and NJHS were founded by and are programs of the National Association of Secondary School Principals (NASSP)—the preeminent organization and national voice for middle level and high school leaders. NASSP, founded in 1916, also administers the National Association of Student Councils™ (NASC), promoting and providing leadership development opportunities to prepare and empower students to serve their schools and communities. Visit http://www.princpals.org for more information.
Established in 1921, the National Association of Elementary School Principals (NAESP) serves 30,000 elementary and middle school principals in the United States, Canada and overseas. NAESP leads in the advocacy and support for elementary and middle-level principals and other education leaders in their commitment to all children. Visit http://www.naesp.org for more information.
Contact:
Shana Kemp, NASSP
703-860-7344
Raven Padgett, NAESP
703-684-3345
# # #