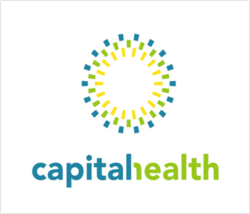 Trenton, NJ (PRWEB) May 17, 2013
Seeking prompt emergency care at the first sign of stroke is more important than ever because new interventions can open clots and restore blood flow to the brain, often reducing or preventing permanent damage.
A new generation of mechanical blood clot retrieval devices, some available in just the past year, is making emergency interventions more effective, neurosurgeons and stroke experts say.
"The truth is that 10 years ago, there was not too much we could do if you had a stroke," said Dr. Erol Veznedaroglu, Director of the Capital Institute for Neurosciences and Chairman of the Capital Health Department of Neurosurgery. "However, today we have several effective interventions. So it's crucial that people not dismiss the symptoms of stroke and, instead, act quickly. In stroke, time is brain."
A study in April's Circulation, a medical journal, found that more than one third of stroke patients failed to call 911, even though the use of emergency medical services is associated with a more rapid evaluation and treatment of stroke.
"Most people know the signs of a heart attack, and they know what to do," said Dr. Veznedaroglu. "We need more education so people have that same understanding of stroke symptoms and that same sense of urgency." Dr. Veznedaroglu's comments come during May which is National Stroke Awareness Month.
Symptoms of stroke include:
Sudden weakness or numbness of the face, arm, or leg, especially on one side of the body.
Sudden confusion, trouble speaking or understanding speech.
Sudden trouble seeing in one or both eyes.
Sudden trouble walking, dizziness, or loss of balance or coordination.
Sudden, severe headache with no known cause.
Emergency stroke interventions include tPA, an intravenous clot-busting medication. It can be given to certain patients within three hours of the first symptoms of an ischemic stroke which is caused by a blood clot that blocks blood flow to the brain.
Other interventions available at the Capital Institute for Neurosciences include stents and mechanical retrieval devices that surgeons navigate within the body from the groin to the site of the blood clot in the brain. The mechanical retrieval devices can open up and then remove clots, restoring blood flow.
Dr. Veznedaroglu, a dual-trained endovascular and cerebrovascular neurosurgeon, was the first surgeon in the nation to use one of the new devices, Trevo™, following its approval by the FDA in August of last year.
In addition, Capital Health has begun a Pre-Hospital Stroke Alert Protocol Study that trains emergency personnel to identify and call appropriate stroke alerts in the field. This immediately triggers a process at the hospital's Center for Neurologic Emergency Medicine, enabling the patient to bypass triage and be streamlined to the CT scan for immediate diagnostic imaging.
"The bottom line is that everyone should know the signs of stroke, and no one should ever ignore them," Dr. Veznedaroglu said. "There is so much more we can do today to save and restore lives."