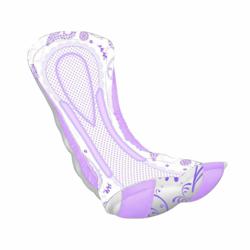 However, there are simple, surgery-free methods women can use to manage their bladder leaks.
Fulton, Md. (PRWEB) May 02, 2013
Light stress incontinence, or light bladder leakage, affects one in three women. To address this issue, National Incontinence has published a new tip sheet on ways women can manage urinary leaks without giving up the activities they enjoy.
"Millions of women involuntarily leak, either due to pregnancy, medication, or weakened pelvic floor muscles, when they cough, laugh, sneeze, or exercise. This causes women to constantly worry about having an accident and prevent them from going out and having fun," said Renee Mercer, president of National Incontinence said. "However, there are simple, surgery-free methods women can use to manage their bladder leaks."
One of the methods described in the tip sheet is to stay protected with incontinence pads, such as those from Poise. Lightweight and discreet, bladder pads are specifically designed to absorb urine, so they'll provide better incontinence protection compared to menstrual pads, Mercer explained.
Another method is to strengthen the pelvic floor muscles through kegel exercises. Life events, such as pregnancy and menopause, can damage the pelvic floor muscles, which are the muscles that help control urine flow. Many women have found that performing kegels over a period of time can significantly reduce incontinence episodes.
"Kegels involve repeatedly contracting and relaxing the pelvic floor muscles. As little as 15 minutes a day can help you regain control over your bladder," Mercer said. "Don't let little leaks stop you from doing the things you love."
About NationalIncontinence.com
National Incontinence provides products throughout the United States for people of all ages with bladder control problems. They have helped more than 100,000 patients with bladder issues. Their pediatric division, the Bedwetting Store, is now the largest distributor of pediatric enuresis products in the United States. National Incontinence is proud to serve the millions of families who seek information and practical solutions to bladder control problems and want the best products at the lowest prices.