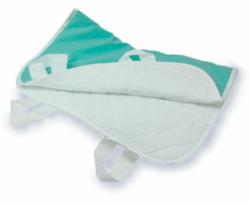 In order for a caregiver to take care of someone, they need to first take care of themselves.
Ashton, MD (PRWEB) November 15, 2012
Caring for an elderly adult or disabled family member can be both rewarding and demanding. More than 65 million people in the United States take on this vital role every year, according to the National Family Caregivers Association (NFCA). To honor these individuals during National Caregivers Month, NationalIncontinence.com's Renee Mercer provides tips on how caregivers can make their job less taxing.
"Caregiving can be emotionally and physically draining. In order for a caregiver to take care of someone, they need to first take care of themselves. One way to do this is to make their responsibilities less challenging with the use of caregiver products," said Renee Mercer, president of National Incontinence, a major supplier of incontinence supplies.
If a loved one is suffering from incontinence and needs assistance when changing, use absorbent adult diapers, or adult briefs, with refastenable tabs. This makes it easier for family caregivers to change soiled diapers without having to completely remove clothing, Mercer said. Most incontinence diapers also have wetness indicators that let caregivers know when the wearer needs to be changed. "Easy-to-remove clothing with snap buttons or elastic waistbands also reduces heavy lifting and make changing and bathing much easier," Mercer said.
Additionally, no-rinse cleansers, such as the Tena Wash Cream, are a popular option for caregivers because they clean, protect, and moisturize the skin without additional soap or water. "Bathing the elderly can be difficult, especially if they are resistant. No-rinse cleansers are great for perineal care and gentle enough for fragile skin. All you do is wipe it on and wipe it off," Mercer said.
From wet bed sheets to stained clothes, caregivers often are looking for ways to reduce their laundry load. "Every caregiver needs to invest in underpads. They protect the bed and furniture from adult incontinence," Mercer said. "While disposable underpads can simply be tossed and replaced, washable bed pads with straps not only protect against nighttime incontinence, but also make wheelchair transferring and bed rolling easier for caregivers. Underpads also come in a variety of colors and patterns to help blend into your decor."
"Many family caregivers neglect their own health needs because they're so dedicated in providing the best care for their aging parents and spouses," Mercer said. "That's why caregivers need to take a little break and care for themselves. In addition to using products that'll make caregiving easier, caregivers need to exercise, eat right, and have a little fun."
About NationalIncontinence.com
National Incontinence provides products throughout the United States for people of all ages with bladder control problems. They have helped more than 100,000 patients with bladder issues. Their pediatric division, the Bedwetting Store, is now the largest distributor of pediatric enuresis products in the United States. National Incontinence is proud to serve the millions of families who seek information and practical solutions to bladder control problems and want the best products at the lowest prices.