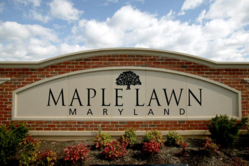 Maple Lawn is a beautiful, growing community, and we are excited to be a part of it.
Fulton, Md. (PRWEB) January 10, 2013
With the new year comes big changes for National Incontinence, America's leading online store for incontinence supplies. Its president, Renee Mercer, is pleased to announce a new corporate office for the business in the Maple Lawn community of Fulton, Md.
Formed in 2005, National Incontinence offers a vast selection of adult diapers, incontinence pants, and waterproof bedding for individuals suffering from bladder control problems. National Incontinence is a subdivision of Just Health Shops, a collection of 16 specialty online stores that carry a wide variety of quality home medical products for people of all ages.
"After eight years in our location, we were really maxed out. We had run out of space in the warehouse, call center, and IT office," Mercer said. "We didn't think that our business would expand this fast. Maple Lawn is a beautiful, growing community, and we are excited to be a part of it."
On Jan. 7, the company officially moved into its new facility, which is three times larger than its original location in Ashton, Md.
The new location includes a large call center with quieter cubicles, additional work spaces, and new phones to help improve customer service. The new warehouse allows for more inventory space and provides an organized system for quicker and more efficient distribution. The office remains closed to the public and solicitors, and will not be available for customer pick-ups. There is no showroom or physical store.
For more information about the new Maple Lawn location, please call customer service at 1-800-998-1745 Monday-Friday from 8 a.m. to 6 p.m. Send orders, returns, and general correspondence to National Incontinence's new address:
National Incontinence
11840 West Market Place, Suite H
Fulton, MD 20759
About NationalIncontinence.com
National Incontinence provides products throughout the United States for people of all ages with bladder control problems. They have helped more than 100,000 patients with bladder issues. Their pediatric division, the Bedwetting Store, is now the largest distributor of pediatric enuresis products in the United States. National Incontinence is proud to serve the millions of families who seek information and practical solutions to bladder control problems and want the best products at the lowest prices.