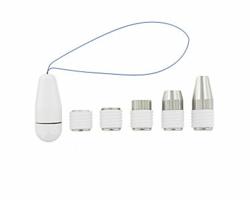 Behavioral therapy is a great, natural way for treating OAB without the use of medication.
Ashton, MD (PRWEB) December 06, 2012
Overactive bladder (OAB) is a condition that causes strong urinary urges, and oftentimes, frequent urination, in an individual. For the 33 million people who suffer from this, it can be quite frustrating as it sends them running to the bathroom many times during the day and night. Sometimes, the urge can become too great, resulting in an involuntary leakage of urine, also known as urge incontinence.
Behavioral therapies, such as pelvic floor muscle training and bladder retraining, should be the first-line treatment for non-neurogenic OAB, according to a new guideline for clinicians and patients issued by the American Urological Association (AUA) and the Society of Urodynamics, Female Pelvic Medicine and Urogential Reconstruction (SUFU). Published in the December supplement of The Journal of Urology, the clinical guideline suggests that behavioral treatment can not only reduce OAB symptoms, but may also improve the quality of life in individuals suffering from the condition.
"People with overactive bladder may withdraw from social situations or stop doing the activities they enjoy because they're afraid of having an accident. Behavioral therapy is a great, natural way for treating OAB without the use of medication," said Renee Mercer, nurse practitioner and president of National Incontinence, a major supplier of incontinence products.
Pelvic floor muscle training, or kegel exercises, can help "improve control and techniques for urge suppression," according to the guideline. "Your pelvic floor muscles are the ones that you use to stop the flow of urine," Mercer said. "Many people associate kegels with women, but men can also benefit from these exercises. Women, however, do have the benefit of using kegel exercisers, such as vaginal weights, to help strengthen the pelvic floor."
Bladder retraining involves using the bathroom on a schedule, such as every two hours, and then gradually increasing the interval between bathroom visits. "This will help you increase the capacity of you bladder to hold urine. When sudden urges appear, remember to squeeze your kegel muscles," Mercer said. "For those with busy schedules, vibrating watches offer a great, discreet reminder."
"As individuals with OAB work with their doctors to establish a treatment plan, incontinence pads for men and women will help them stay dry if a wetting accident does occur," Mercer said. "If these behavioral changes don't work for you, contact your doctor to learn about other treatment methods. Don't stay silent – you have options."
About NationalIncontinence.com
National Incontinence provides products throughout the United States for people of all ages with bladder control problems. They have helped more than 100,000 patients with bladder issues. Their pediatric division, the Bedwetting Store, is now the largest distributor of pediatric enuresis products in the United States. National Incontinence is proud to serve the millions of families who seek information and practical solutions to bladder control problems and want the best products at the lowest prices.