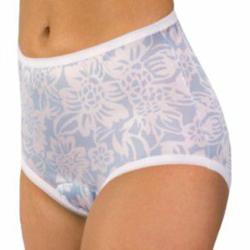 I believe these new washable underwear will quickly become a favorite for many of our customers.
Fulton, Md. (PRWEB) February 21, 2013
Customers at National Incontinence, America's major source of incontinence products, can now enjoy a wider selection of washable incontinence underwear for their bladder control problems.
"We're always looking for new, quality products for our customers. While disposable products are convenient, they can get costly," said Renee Mercer, president of National Incontinence. "For a more economical and environmental-friendly solution, our customers now have many washable underwear options to choose from, that not only feel comfortable, but also effectively protect against unexpected leaks."
The new washable underwear are from Wearever, a leading provider of reusable adult incontinence products. Available in both male and female styles, the reusable underwear provides discreet protection against light to moderate incontinence. Women can choose from stylish floral patterns and lace trim panties, in additional to plain, neutral-colored underwear. Men can also pick from reusable classic incontinence briefs or a boxer-brief style.
Each pair of panties and briefs come with a sewn-in Unique-Dri pad that absorbs liquid without the need for disposable incontinence pads or inserts. The washable underwear also features antimicrobial fibers that kill odor-causing bacteria. Wearever underwear can be machine washed and dried up to 250 times.
"Our goal is to provide the best incontinence supplies at affordable prices. I believe these new washable underwear will quickly become a favorite for many of our customers," Mercer said.
About NationalIncontinence.com
National Incontinence provides products throughout the United States for people of all ages with bladder control problems. They have helped more than 100,000 patients with bladder issues. Their pediatric division, the Bedwetting Store, is now the largest distributor of pediatric enuresis products in the United States. National Incontinence is proud to serve the millions of families who seek information and practical solutions to bladder control problems and want the best products at the lowest prices.