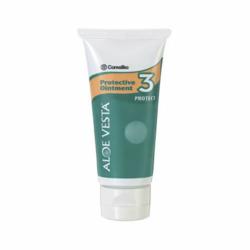 "...the winter season...is the perfect time to highlight three new products that will help with better bladder control and skin care."
Ashton, MD (PRWEB) December 20, 2012
Winter is finally here, and with that, comes hot chocolate and holiday fun. However, for people experiencing urinary incontinence, the colder season can make bladder control problems worse.
"From drier skin to increased bladder irritation, the winter season can be a nightmare for those with incontinence. This is the perfect time to highlight three new products that will help with better bladder control and skin care," said Renee Mercer, president of National Incontinence, a leading retailer of incontinence supplies.
Pressure sores become a bigger threat during the winter as the skin gets extra dry and sensitive. The Attends CairPad is a popular option for caregivers who are caring for bedridden loved ones, as these individuals are most at risk for skin breakdown. The disposable underpad features a highly absorbent material that locks in urine, keeping painful bedsores from developing. Not only does the breathable pad help prevent skin rashes, but it also protects the bed from adult bedwetting.
Diaper rashes and incontinence often come hand-in-hand, especially for elderly adults with fragile skin. The Aloe Vesta Protective Ointment is a barrier cream that moisturizes dry winter skin and forms a protective layer between the skin and damp conditions. Adult diaper creams are an essential in keeping the perineal area clean and free from skin irritations.
Along with colds and runny noses, cooler temperatures can lead to increased bladder spasms and sudden urges to urinate. The new Tena Stretch Briefs provides full protection against heavy incontinence in both a diaper and pull up underwear style. This Tena brief uses special micro-beads that help lock in liquids and reduce urine odor, so that users remain dry and comfortable. The Tena Stretch also features stretchable sides for a better fit and leakage protection.
For more information on how to manage incontinence, visit National Incontinence's blog and Tips and Advice Center.
About NationalIncontinence.com
National Incontinence provides products throughout the United States for people of all ages with bladder control problems. They have helped more than 100,000 patients with bladder issues. Their pediatric division, the Bedwetting Store, is now the largest distributor of pediatric enuresis products in the United States. National Incontinence is proud to serve the millions of families who seek information and practical solutions to bladder control problems and want the best products at the lowest prices.