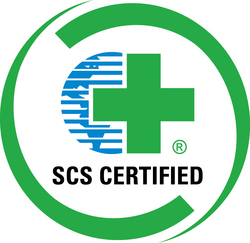 Emeryville, CA (Vocus) November 10, 2010
A new draft of the National Standard for Life Cycle Assessment (LCA) is set to address key issues facing the green building industry. The standard, which will be voted upon in February 2011, is being used to address pressing concerns: which responsible wood certification has the lowest environmental impact and whether LEED certified buildings actually result in improved environmental performance.
The National Standard Committee will hold a public meeting to discuss the draft National Standard for Type III Life-Cycle Impact Profile Declarations for Products, Services and Systems in Chicago preceding Greenbuild 2010, the world's largest conference and expo dedicated to green building.
The draft Standard is currently being used in a study that compares the ecological impacts of Forest Stewardship Council (FSC) and Sustainable Forests Initiative (SFI) wood certifications. These two programs are at the center of a contentious debate over which should be adopted by the U.S. Green Building Council (USGBC) to award LEED credits.
The meeting will also discuss initial results of a study that examines the environmental performance of a LEED certified building. The USGBC currently faces a class action lawsuit that alleges that it misrepresents energy performance of buildings certified under its LEED rating systems.
This committee meeting is part of the American National Standards Institute (ANSI) process for creating an open, balanced and transparent national standard. Both of the topics highlighted above are on the agenda.
Who: Architects, LEED APs, nonprofit groups, government agencies, manufacturers and other interested parties should RSVP.
What: Open committee meeting to discuss National Standard for LCA
Where: Millennium Knickerbocker Hotel Chicago Towers West Room
When: Tuesday, November 16th 8:30 am - 12:30 pm.
Scientific Certification Systems (SCS) has been providing global leadership in third-party environmental certification, auditing, testing and standards development for more than 25 years. SCS programs span a wide cross-section of industries, recognizing achievements in green building, product manufacturing, food and agriculture, forestry and retailing.
The American National Standards Institute (ANSI) A 501(c)3 private, not-for-profit organization that oversees the creation, promulgation and use of thousands of norms and guidelines that directly impact businesses in nearly every sector.
# # #