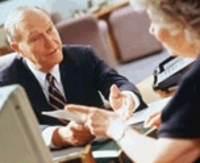 Phoenix, AZ (PRWEB) October 13, 2009
Instant-Background-Check.com is less interested in what's in a name and more focused on what that name is hiding from their resume. The investigation and research company is putting the comfort of knowledge back into the hands of good citizens by expanding their nationwide background check services to cover all 50 states. Instant-Background-check.com understands that it's not easy to trust someone you don't know. They provide a service that allows people to take an active role in protecting their businesses, their families and themselves.
On the Instant-Background-Check.com website, the membership feature allows users to log in to the website and keep a reference list of the searches done prior and start new online background checks. The forms returned to users are easy to read and informative. By eliminating the legal jargon, it allows customers to get the information they need to make decisions and move on with their lives.
With Instant-Background-Check.com, your results truly are instant. Users will input the search information and instantly they will have results that include the jurisdiction, date, crime, sentence, time served, release date, disposition, offense and case number. Instant-Background-Check.com wants to keep the judgment power in the citizen's hands. Just because some people have abused their freedom and choices, doesn't mean you have to put yours in jeopardy. Protect yourself with knowing who you are dealing with before it's too late.
About Instant-Background-Check.com -Instant-Background-Check.com can provide valuable information to help make informed decisions. With a criminal background check from their database of over 160 million records nationwide, customers get instant results. Most people don't volunteer information about their background, especially if it's self-incriminating. Instant-Background-Check.com will bring light to the events people seem to hide in the dark and keep from employers and friends.
# # #