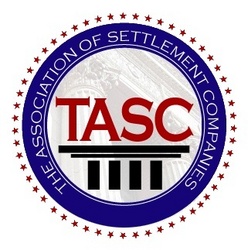 While this is one individual's story, there are many consumers today who can relate to unemployment, increasing debt and no relief in sight
MADISON, Wis. (PRWEB) September 24, 2008
For more than 15 years, the customer was a practicing internist, earning approximately $200,000 annually. Then, a mental illness unexpectedly developed, rendering her disabled and unable to work.
She was struggling to handle basic living expenses, medical bills, and more than $1,500 per month in prescriptions. She was also supporting several children enrolled in college. With no income and disability claims denied, she withdrew funds from her IRAs and charged approximately $300,000 to her credit cards, just to get by.
With significant debt now incurred and an aversion to filing for bankruptcy, she turned to Nationwide Support Services (http://www.nationwidesupportservices.com) for advice.
"While this is one individual's story, there are many consumers today who can relate to unemployment, increasing debt and no relief in sight," said Joanne Garneau, TASC executive board member and president of Nationwide Support Services, which is headquartered in Irvine, Calif. "The fact that doctors are finding themselves in substantial debt is evidence that even those with significant salaries are not immune to sudden financial hardships, like illness, divorce and lay-offs. This particular consumer story is testament to the customer's commitment to responsibly handle her debt and then live debt free moving forward."
Over the course of her debt-settlement program through Nationwide Support Services, this customer has seen an improvement in her credit score in addition to significantly reducing her debt.
About Nationwide Support Services
Nationwide Support Services (NWSS) is one of the oldest and largest debt-settlement processing companies. It provides debt negotiation and customer support to independent sales offices throughout the United States. For more information, visit http://www.nationwidesupportservices.com.
About The Association of Settlement Companies
The Association of Settlement Companies (TASC) promotes fair business practices, consumer protection and industry standards for the debt settlement industry. TASC, founded in 2005, serves to protect consumers through an organization seal that represents best practices and standards of reputable companies. The organization also protects its member companies through lobbying efforts at the state and national levels, as well as awareness initiatives to educate consumers on debt settlement as a financial solution. All TASC member companies pledge compliance to strict association bylaws governing business practices and ethics. For more information, visit http://www.tascsite.org.