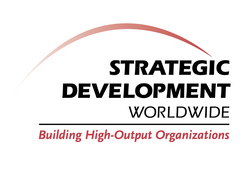 Difficult situations have just been getting worse and we are seeing more terminations of casino General Managers than at any time in recent history.
San Diego, California (Vocus) June 23, 2010
Strategic Development Worldwide has recently formed a "Recession Strikeforce" designed to help Native American Tribal Leaders and Casino Managers address reduced profit levels and mounting internal political conflicts that have arisen due to the current economic recession.
Led by an organizational psychologist, a top business turnaround specialist and a nationally recognized human resource leader, the Strikeforce represents the senior officers of Strategic Development Worldwide, a company heralded for its ability to identify and correct issues affecting an organization's growth and internal conflict.
SDW has redesigned and enhanced processes specifically for Native American Tribal businesses. The system has been effective in the past, including work with a major Las Vegas resort, which had been forced to file bankruptcy, and later achieved annual profits of over $100 million by applying the process created by SDW.
"Based on our work, we have found many problems that result from an unprofitable situation made worse by internal conflict based on lack of clarity, recognition and acceptance of roles between management, gaming boards and tribal councils. The result is that today many organizations are frozen." observed Don Zillioux, SDW's Founder and Co-Chairman. "Difficult situations have just been getting worse and we are seeing more terminations of casino General Managers than at any time in recent history."
With so many tribal community members dependent upon casino profits to maintain their living, tribal governments are under increasing pressure to take meaningful action. Recently, a tribal casino in San Diego County achieved its first monthly profit within two months of engaging the Strikeforce. They had not achieved a profit since beginning operations several years earlier and have been embroiled in conflict from several tribal factions. Tribal members are now congratulating each other for the actions taken.
Zillioux suggested that the act of firing people in itself would not improve business issues. Often the root cause for conflict and the inability to make decisions comes from lack of a solid, approved business plan. "Frankly, we are shocked by the number of once-prosperous tribal casinos that don't have an effective or current business plan. They must be built on a solid diagnostic evaluation of the market, current economic conditions and customer base." he observed. "Frequently a current plan either doesn't exist or is a simple rehash of what has been produced before. They don't acknowledge the current economy and what needs to be done to overcome it."
Don Zillioux, Ph.D., Darrell Luery and Arte Nathan, Co-Chairmen and President, respectively, lead the Strikeforce. "Of course, management effectiveness always has to be evaluated. Our President, Arte Nathan, has probably had a hand in recommending as many General Managers as anyone in the industry in his prior role as Steve Wynn's Chief of Human Resources. "But an effective organization is dependent upon so much more, including the confidence and support of the community as well as with the gaming board and the tribal council," Zillioux noted. "That's all part of what our Strikeforce has been addressing."
For additional information on the "Strikeforce" processes and casino consulting please contact Vicky Zillioux or visit http://www.sdwnet.com. An article on this topic recently published in Indian Gaming Magazine can also be found on the SDW website.
Strategic Development Worldwide, LLC was organized in 1979 to assist clients in achieving organizational excellence, value and sustainability. SDW Companies, LLC and its associated firms are currently or have been involved as consultants with major national and international companies. In addition to its industrial clients, SDW clients have included universities and schools, hospitals, food marketing chains, hotel, gaming operations and computer firms.
Contact:
Vicky Zillioux
Marketing Director
Strategic Development Worldwide
619-269-7338
http://www.sdwnet.com
###