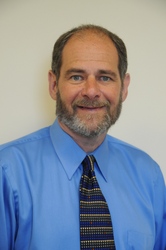 Prescott, AZ (PRWEB) January 7, 2009
The National Association of Therapeutic Schools and Programs (NATSAP) is pleased to announce the selection of Clifford Brownstein as their new Executive Director.
Clifford Brownstein is a recognized leader in both the association management and public accounting fields, having spent more than 25 years in each. He has worked with four association management companies over his career, providing services to dozens of state, regional, national and international trade and professional associations.
Cliff has served as President and on the Board of Directors of the International Association of Association Management Companies (IAAMC). He is also a member of the American Society of Association Executives, has served on several committees over the years, and has been a featured speaker at its national conference and affiliated regional society conferences.
Cliff has also facilitated numerous Board strategic planning and leadership retreats, developed countless strategic plans and marketing initiatives, and conducted training for association staffs.
The NATSAP office will relocate from Prescott, Arizona to the greater Washington, DC area in late February 2009.
About NATSAP
NATSAP was created in January, 1999 to serve as a national resource for programs and professionals who assist young people beleaguered by emotional and behavioral difficulties. NATSAP publishes an annual directory listing all of its member programs. The directory serves to inform health care professionals and families about the many residential placement alternatives available to help struggling young people. NATSAP is not an accrediting or licensing body. We are a volunteer membership organization supporting professionals and programs in their efforts to help troubled young people.
For more information about NATSAP and our member organizations, visit the NATSAP website at http://www.natsap.org .
For information:
Craig LaMont, (801) 426-8800
# # #