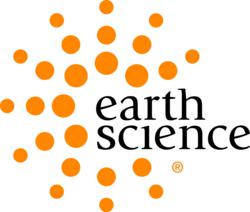 Putting our hearts into the products we make, we're motivated to make a positive contribution to your life and to our planet.
Santa Barbara, CA (PRWEB) July 18, 2012
Earth Science Naturals, a pioneer in natural botanical beauty care, is passing along savings in partnership with online coupon distributor CommonKindness.com, the printable grocery coupon site that donates 20% of its revenues to charitable causes chosen by customers.
Earth Science Naturals personal care products are listed in the Skin Care Guide of Organic Spa Magazine as "environmentally safe" and "without irritants, soaps, petroleum, toxins, heavy metals, artificial colors, animal ingredients or parabens."
Earth Science is recognized for its animal-friendly products by People for the Ethical Treatment of Animals (PETA), the largest animal rights organization in the world, and is on PETA's list of companies that do not use animal products or test on animals.
Planet-wise Frugality Made Easy
To start saving money and the planet with Earth Science Naturals printable beauty coupons, customers can sign up at http://www.CommonKindness.com to designate a nonprofit organization they would like to support. The coupons can be downloaded and printed at home and redeemed for discounts at grocery stores.
For each coupon redeemed, CommonKindness will donate 20% of its revenue to the nonprofit organizations of the consumer's choice.
"We are always looking for ways to make the planet a better place for all of its inhabitants," said Kenneth Grand, owner and president of Earth Science.
By posting coupons on CommonKindness, Earth Science is seen by hundreds of thousands of consumers, who fund their favorite nonprofit organizations — like CarbonFund.org — each time they clip and redeem any of the coupons on the site.
Earth Science Naturals is a proud sponsor of CarbonFund.org, an organization that funds renewable energy, reforestation, and energy efficiency projects chosen by donors. CarbonFund.org is one of more than one million 501(c)(3) nonprofit organizations consumers can choose to support when they register at CommonKindness.com.
About Earth Science
Earth Science has a 30-year tradition of making quality personal care products for skin, body, and hair, formulated with all-natural ingredients at a great value. The company was founded in 1981 with a vision of creating outstanding natural beauty products as good as or better than their synthetic counterparts, without harmful chemicals, animal ingredients, or animal testing.
Replacing harmful ingredients like methyl- and propyl-parabens commonly found in mass-market cosmetics, Earth Science pioneered the use of natural preservatives such as grapefruit seed extract and citric acid, and natural antioxidants like beta-carotene, ginseng, and vitamin E.
Earth Science was one of the first companies to use hyaluronic acid, nature's most perfect moisture binder. Other Earth Science innovations include the use of naturally anti-bacterial lichen extract in deodorants, and azulene, a concentrated extract of blue chamomile flowers, to soothe irritated skin.
"We care about our customers and the planet we all share," says Earth Sciences owner Kenneth Grand. "While so many other companies are owned by large corporate parents, we remain a family business. Putting our hearts into the products we make, we're motivated to make a positive contribution to your life and to our planet."
To learn more, go to EarthScienceNaturals.com or call (805) 684-4525.
About CommonKindness
CommonKindness.com is revolutionizing the online coupon industry while benefitting socially-conscious customers, brands and the environment with its performance-based, pay-per-redemption model.
CommonKindness charges brands only for coupons that are actually redeemed, and donates 20% of its redemption fees to customer-designated nonprofit organizations. Launched on April 22, 2012, CommonKindness.com is already the second-largest grocery coupon site in America.
To learn more, go to CommonKindness.com, or call (415) 887-9537.