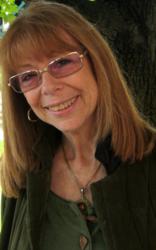 There are many natural bug repellents but the combination of scents confuses the insects
South Salem, NY (PRWEB) July 31, 2012
Commercial bug repellants contain chemicals that may irritate skin and worse, the toxic residues can wind up in the liver and bloodstream after being absorbed through the capillaries below the skin. There are many natural bug repellents but the combination of scents confuses the insects so they do not reliably repel them. Some, like citronella, commonly found in mosquito repelling candles, have a scent acceptable for a backyard's open space but not acceptable to be worn on the skin, close to olfactory nerves. A pleasant alternative is the essential oil of pennyroyal, in the mint family. Included in the medicinal repertoire of a variety of cultures for thousands of years, it has a refreshingly minty aroma and, most importantly, contains naturally occurring chemicals loathed by mosquitoes.
Many of Ms Candee's clients send children to summer camp with this Pennyroyal Mosquito Oil and as a result, other campers and counselors happily benefit as well. It has even been successfully used in the densely mosquito-infested Everglades.
It is hard to find, but if you can find oil of pennyroyal in the local health food store, it can be made by mixing 1 part oil of pennyroyal with 5 parts almond oil. If not, contact Ms Candee at http://www.AndreaCandee.com to purchase the preparation in a roll-on dispenser. The oil is dabbed on wrists, ankles, knees, neck, and even in the hair. Any exposed site is fair game for mosquitoes. The oil should be reapplied every couple of hours.
While oil of pennyroyal will deter mosquitoes, it will not repel ticks. Ms Candee discovered oil of eucalyptus to be an effective deterrent to ticks which can carry Lyme Disease. The formula for using it on people and pets can be found in articles on Lyme Disease at her website. Ms Candee is known throughout the country for successful natural protocols for reversing symptoms of chronic Lyme Disease.
Ms. Candee brings herbal workshops on The Healing Kitchen, Healing Lyme Disease Naturally and Herbs and Children's Wellness to educational facilities, garden clubs, corporations and now to Lyme organizations across the country. She is an Instructor for The New York Botanical Garden. Her Blog, Did You Know? can be accessed via Facebook, LinkedIn and Twitter.
To learn more about natural approaches to children's wellness and Lyme Disease co-infections go to http://www.AndreaCandee.com.
About Andrea Candee, MH, MSC
Andrea Candee is a master herbalist for over 25 years with a consultation practice in South Salem, NY. She lectures throughout the country and at corporate wellness centers about taking charge of your health naturally. Media expert and author, her award-winning book, Gentle Healing for Baby and Child (Simon & Schuster), received The National Parenting Center's Seal of Approval. Andrea is noted nationally for her unique and successful approach to Lyme Disease and works with clients and their pets anywhere in the country. To receive her free e-letter, click on Did You Know? at her website.