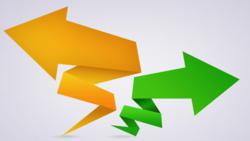 San Diego, CA (PRWEB) April 16, 2013
Despite their growing popularity, many consumers remain unfamiliar with natural latex mattresses or are unsure how this type of mattress differs from others. While explaining comfort is difficult, the latest article from WhatsTheBestBed.org looks at how latex responds to sleepers in an effort to offer contrast.
The article, titled "Natural Talalay Latex Mattresses Excel in Support & Pressure Relief," considers the feel of natural latex and how its properties impact comfort. In contrast to two other popular bed types, the blog explains that latex utilizes a different type of support than materials like memory foam and innerspring beds. Based on reviews of this type of bed, words offered to described latex mattresses include resilient, springy, comfortable, supportive.
To describe comfort, the article examines two factors: support and pressure relief. Support is described as the bed's ability to maintain natural spinal alignment and posture. Pressure points are defined as the pain that results when heavier areas of the body like hips and shoulders bear a majority of body's weight, leading to aches, pains and numbness.
What's The Best Bed then examines how natural latex mattresses perform on these two dimensions, finding that its properties allow for both proper support and pressure relief, independent of firmness. This differs from other popular mattress types in that most tend to excel only in support or relieving pressure, and not both. The blog finds this combination to deliver superior comfort, explaining its high satisfactions rates compared to other bed types.
The article also offers helpful and informative information about finding the ideal latex mattress, explaining natural versus synthetic latex, and how Dunlop and Talalay latex differ. Based on a recent comparison of online brands, What's The Best Bed recommends Astrabeds.com for 100% natural Talalay latex mattresses based on their overall value and inclusion of organic cotton, natural wool, and industry leading satisfaction guarantees.
WhatsTheBestBed.org is a mattress blog dedicated to helping shoppers figure out which is the best bed for their needs. Through easy-to-read, informative posts readers can access information on top brands and a variety of mattress types provided by unbiased, knowledgeable sources. From professional assessments and consumer reviews to coverage of the latest mattress industry headlines, the website provides a wealth of resources to consumers researching beds.