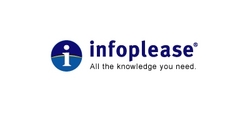 Infoplease's in-depth information and timelines on world disasters put these events into perspective and remind us that the world has recovered from even the most destructive catastrophes.
Boston, MA (PRWEB) August 27, 2008
On Aug. 29, New Orleans will mark the third anniversary of Hurricane Katrina with a candlelight vigil in Jackson Square - a powerful reminder of the impact that both natural and unnatural disasters have on the world. The trusted reference site Infoplease offers insight into major disasters with in-depth details and information on the impact of these cataclysmic events.
The site features a 2008 disasters timeline that includes details, such as casualties and cost of damages, on every major disaster so far this year. Other historical disasters on the site are organized by type of event and intensity, ranging from earthquakes and floods to terrorist attacks and calamities at sporting events.
"Nearly all of us have - or will - face some sort of disaster in our lives - whether it is of the magnitude of an earthquake or tornado or a flooded basement from a rain storm," said Jess M. Brallier, publisher, Infoplease. "Infoplease's in-depth information and timelines on world disasters put these events into perspective and remind us that the world has recovered from even the most destructive catastrophes."
Compare Katrina to other historical disasters with Infoplease's exploration of the devastating natural disaster and the faltering relief response from all levels of government. Visit the site to learn how a million people were displaced, 1,800 died and New Orleans and other cities are still struggling to recover from Katrina and its catastrophic aftermath.
Yet, nearly a century before Hurricane Katrina, the United States faced its most devastating natural disaster - the San Francisco earthquake in April 1906. Visitors to Infoplease can follow the events of the day the earth moved in the Bay Area and the following four days of fires that took a huge toll in human life and destroyed more than 500 blocks of the city. A census facts timeline compares the city of San Francisco in 1906 to the vital, rebuilt city of today.
The 21st century has seen more than its fair share of disasters. Timelines on Infoplease depict month by month the actions of Mother Nature and humans that have ravaged cities, states and countries. In 2008 alone, the world has dealt with Cyclone Nargis in Myanmar that killed more than 75,000 people; a major earthquake in China that took 67,000 lives; rampant wildfires in California and the northwest; raging Iowa floods; and an unprecedented number of severe tornadoes in the United States.
The United States has also seen its most catastrophic manmade disaster ever this century - the terrorist attacks of Sept. 11, 2001. As the seventh anniversary of that fateful day approaches, visitors to Infoplease will find a timeline that unfolds the events of Sept. 11 in Boston, New York City, Washington, D.C., and Shanksville, Pa., as well as the days that followed.
As history shows, you never know when a disaster - large or small - is going to strike. To help deal with these unexpected events, Infoplease offers a disaster survival guide that features tips for surviving a number of different adverse situations. The reference Web site also provides an in-depth article on the chances of facing a lightning strike and what to do if you are caught in a thunderstorm.
About Information Please
Information Please (http://www.Infoplease.com) is an authoritative, current and comprehensive reference Web site that covers world news, includes thousands of in-depth articles, interactive tools and offers an atlas, almanac, encyclopedia, dictionary and thesaurus. With content written and maintained by professional editors, Infoplease.com is committed to providing users with the most authoritative, accurate and timely reference content.
Information Please is part of Pearson, the world's largest integrated education company. Pearson's other primary operations include the Financial Times Group and the Penguin Group.
###