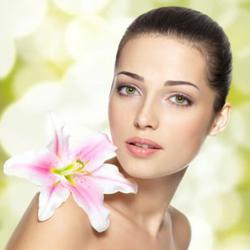 San Francisco, CA (PRWEB) April 23, 2013
The experts at the world's leading spa directory, Spahub.com, have now published 7 top tips to reduce the appearance of wrinkles. While there is a plethora of wrinkle creams and products out there that claim to reduce the appearance of wrinkles within days or months, the best and most natural way is with these top recommendations provided by Spahub.com.
1. Exfoliate the skin: Everyone needs to slough off dead skin cells. It will provide the skin a new sense of radiance and make the skin look younger.
2. Use products with carrot seed oil: It contains high amounts of both Vitamin A and Carotene – both are very potent antioxidants and can help repair damage caused by free radicals.
3. Apply Argan oil every night: Moroccan made, Argan oil has ingredients that slow the aging process and aids in cell regeneration. It contains Vitamin A, Omega 6 fatty acids, as well as antioxidants.
4. Drink beet root juice: Double the benefits in this one! Helps with overall health, as well as helps repair connective skin tissue, which is very promising in reducing wrinkles and fine lines in the face.
5. Eat almonds: Rich in antioxidant Vitamin E, almonds help repair sun damage, which is the leading cause of skin aging.
6. Go fishing! Eating fish high in Omega-3 fatty acids has amazing skincare benefits. Sardines, tuna, and salmon are all high in omega-3 fatty acids or you could also take fish oil in supplement form.
7. Get on the coconut oil bandwagon: This type of oil is rich in Lauric Acid, which strengthens connective tissue in the skin and keeps it smooth and supple.
To get more information on any of the above tips, please visit Spahub.com's wellness blog, "Like" them on Facebook, or follow them on Twitter (@SpaHubDirectory).
About Spahub
Spahub's mission is to create the largest Day, Medical and Getaway Spa Directory in the world. They strive to make the site a comprehensive place to learn about the different services spas provide. The goal is to provide every visitor an effective tool to quickly locate and explore a spa's amenities before taking one step out the door.