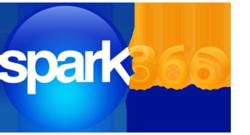 "It's a strategic relationship with Ford that allows us to submit to Ford our systems for approval by them," shares BAF Technologies president John Bacon.
Dallas, TX (Vocus/PRWEB) April 06, 2011
BAF Technologies has already converted more than 12,000 vehicles from gasoline to compressed natural gas (CNG). Yet more corporations and governmental entities may be in BAF's pipeline thanks in part to its special relationship with one of the world's top automakers, and this potential for new business is the subject of the latest spark360 "Social Business Video" profile, now available for viewing at http://www.spark360.tv.
BAF Technologies, based in Dallas, began operations in 1992 in response to the Clean Air Act and quickly became one of the top providers of natural gas vehicles, converting fleets for Fortune 500 companies such as Verizon and AT&T. The company designs the CNG systems, installs them in 12 locations across the United States, and provides nationwide service and support. And BAF is the only company in its industry that has approval from the Ford Motor Company for natural gas, having acquired QVM (Qualified Vehicle Modifier) status from the automaker.
"It's a strategic relationship with Ford that allows us to submit to Ford our systems for approval by them," BAF Technologies president John Bacon tells spark360 host/managing editor Renay San Miguel. "By them approving it, then they cover the entire warranty on any vehicle that we convert to compressed natural gas."
Bacon lists the benefits of natural gas for cars: CNG is about a dollar a gallon cheaper than gasoline, it's cleaner-burning and safe. Bacon also argues that CNG helps address national security concerns: "We don't have to go outside the United States for the fuel. We have over 200 years of natural gas in the United States right now. So by staying here, we keep our dollars at home, we don't do business with people that don't like us a whole lot, and we keep our country safe."
The spark360 cameras capture the "upfit" process in BAF's Dallas plant as workers remove gasoline tanks from corporate vehicles, install new CNG tanks and systems, and then inspect them to make sure they comply with Environmental Protection Agency and California Air Resource Board (CARB) guidelines. Bacon adds that BAF Technologies not only easily meets those guidelines, it's also the only company in its industry to perform crash-testing on its vehicles.
The cameras also go inside the company's research and development division as application engineers draw up systems designs on computers. The spark360 profile includes comments about Ford Motor Company's interest in natural gas for cars from Dick Cupka, sustainability program manager for the automaker.
"There's increased interest in natural gas right now, due to the effort to reduce dependence on foreign energy sources. It's growing very quickly," Cupka said. "Ford Motor Company is wanting to be part of that. We're partnering with groups like BAF to make product available to the customers."
"John Bacon and BAF Technologies make a good case for natural gas for cars," said San Miguel. "It's a detailed behind-the-scenes look at a company providing a technology for alternative fuels, and it's also an examination of the business partnerships that can develop in order to succeed in the clean energy fuels industry."
About spark360
spark360 is a Web-based business television program that celebrates the spark of entrepreneurship in America by featuring the unique stories of small and middle-market businesses.
spark360 also provides a credible and relevant outlet to get your story to a global marketplace through our exclusive 360 Distribution social media platform. spark360 delivers broadcast-quality, network news-style programs via a comprehensive SEO-optimized "full circle" distribution strategy that reaches every corner of the Internet. spark360 is a division of Splash Media, L.P. http://www.spark360.tv
For media inquiries for spark360, please contact: Steven Swaim sswaim(at)spark360(dot)tv
About Splash Media
Splash Media LP, based in Addison, Texas, is one of the largest agencies in the Southwest providing internet marketing, social media marketing and strategic video solutions. Splash offers a unique mix of services that blends interactive digital marketing with Emmy Award-winning video production.
Companies looking to outsource their social media marketing contact Splash Media for expertise in creating online communities, social media monitoring/interaction and content marketing. And since 2004, Splash has delivered web-enabled, custom strategic video solutions for training and communications.
For media inquiries for Splash Media, please contact: Chris Kraft ckraft(at)splashmedia(dot)com
###