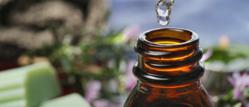 We offer some of New Zealand's lowest everyday prices on the products we stock
(PRWEB) October 29, 2012
"Empathy, integrity and accessibility continue to be our guiding principles", says HealthPost's Linley Butler and she believes that the wellness of the individual is always connected to the health of the broader community and the natural environment. Add to this their commitment to environmental, cultural and ethical sustainability which is the core philosophy of this Golden Bay based business. HealthPost was established by Linley in 1988 and has been open for business almost every day since. It is still very much a family business, counting Linley, her son Abel and her daughter Lucy among its Management Team while their father Peter Butler is Chairman of the Board. HealthPost is increasingly benefiting from expertise from around the country and, indeed around the world with David Turner bringing his high level international experience to the General Manager role from June 2012.
From its very humble beginnings with just Linley and two friends running the three-woman operation for many years, HealthPost has grown and is now situated in large, custom-built premises a stone's throw from its original home. With the advent of online shopping, HealthPost took its wealth of natural health experience onto the web and the business moved to yet another level. The team of 35 staff are kept busy sending health products every day to people in such far flung locations as Sydney, Seoul, Tokyo, London and Rio de Janeiro.
The team at HealthPost is firmly committed to balancing profits and principles. Believing deeply in the products they sell, they are proud to be a part of people taking responsibility for their own health and wellbeing. They achieve this by demonstrating their commitment to natural health by making a huge range of natural products as accessible as possible, keeping the price down and delivering on time. They also stay abreast of the ever-changing health regulations, and campaign for the continued availability of safe and natural solutions in New Zealand and beyond. By supporting other local businesses with excellent ethical credentials they are helping New Zealand's natural health and skincare products enjoy the international success that they deserve.
Since 2009 HealthPost has been involved in planting more than 2,000 trees in their region and have donated $105,000 to humanitarian, animal and environmental charities through their donation programme based on their customers' preferences. HealthPost will donate one dollar for every completed website order so to shop with HealthPost, visit their website to view their huge range of more than 4,000 health products, including dietary supplements, natural skin care, natural health and household products and order your supplements NZ today!