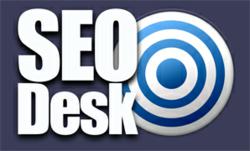 (PRWEB UK) 10 June 2013
The Natural Skincare Company are pleased to announce that they have reduced the price of all Paul Penders products by 10%. This limited price reduction will provide customers with the chance to try out the full range of Paul Pender products for cheaper than usual without impacting on the size or quality of the product.
The Natural Skincare Company offers a wide selection of natural hair and skin products and the Paul Penders range has been a popular choice with customers for many years. The full range of products from this brand includes baby shampoo, shower gels, conditioner, toner, moisturiser, cellulite serum, de-frizzing balm, sunscreen, body washes and many more.
These vegan friendly skin and hair care products can provide a top to toe cleansing experience and anyone that is looking for a chemical free way to develop a great skin routine need look no further. All of the Paul Penders products have been marked down by 10% on the website and customers will see the original and current sale price listed on each product page, with the latter being put through at the checkout.
With a flat rate delivery service, there is no financial penalty for buying in bulk, which provides customers with an excellent opportunity to make a substantial saving on this highly recommended range of skincare products. There has never been a better time to develop a good skincare regime and The Natural Skincare Company aims to provide natural skincare support for an affordable price.
About The Natural Skincare Company:
The Natural Skincare Company have been providing skincare advice, products and support since 2005 and the company looks forward to providing an organic solution for many years to come. Driven by being sick and tired of the chemical laden skincare products that made up the bulk of the market, the firm looks to provide organic skincare and natural skincare products for every person and skin type.