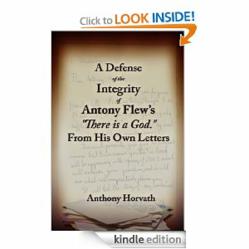 (PRWEB) November 11, 2012
On top of their academic and scholarly implications, the subjects of Theology, Religion and Atheism are perennially contentious such that they evoke such reactions, realizations, and changes on a personal level. While most, if not all, materials written about the subjects are in scholarly literature, there are a number of books written for ordinary book readers. Even so, not all of them make it to popular reading market, or seldom make it to mainstream bestsellers' lists.
There are exceptions, and one of those is Dr. William Paley's "Natural Theology", a book that became the discussion hotbed on the subject of Natural Theology, which advanced the philosophical argument of an Intelligent Designer, with no less than biological life as its proof. According to the Natural Theology website, Dr. Paley's book as written 200 years ago essentially advocates that from the human anatomy to the tiniest biological creatures, "Natural Theology presents points as to why only a designer God could account for the blueprint of life."
The whole contention was again brought to the limelight when Antony flew, a famed staunch atheist repudiated atheism in favour of deism in 2004. In 2007, Flew released his book "There is God: How the World's Most Notorious Atheist Changed His Mind in an attempt to set the record straight." The book was attacked by atheists, most noteworthy of which are PZ Myers and Richard Carrier who both claimed that Flew had lost his mental capacities, and that the book was a manipulation by Christian apologists.
Little was known of the fact that in 2006, before public knowledge of Antony Flew's ongoing work on this yet to be released book, Flew was in correspondence with Christian apologist and author Anthony Horvath (Athanatos Christian Ministries). In their exchange of letters, Flew himself had informed Horvath that a book was in the works, and other discussion relating to the book that all taken into consideration clearly show that Flew was on top of it all : how the book would be authored, structured, and the types of arguments he would make. Horvath wrote and released the book "A Defense of the Integrity of Antony Flew's 'There is a God' From His Own Letters". Through t his book, Horvath hopes that the doubts on the integrity of Flew's book will be set aside, and that the issues and arguments are analyzed on its merits.
Dr. William Paley's "Natural Theology" is available on Amazon.com, and other online retailers. It has been compiled into an ebook for Kindle. A new website will even allow readers to examine the text for free: http://www.naturaltheology.us
Anthony Horvath's e-book, "A Defense of the Integrity of Antony Flew's 'There is a God' From His Own Letters" is available for the Kindle and the Nook or directly from Horvath's web page.