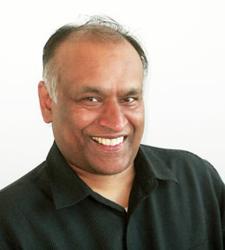 The natural way is the better way
Sydney, Australia (PRWEB) November 15, 2012
At his Gordon, North Sydney, Yatan Holistic Ayurvedic Centre he uses his innovative, all-natural remedies and individualised treatment programmes to promote the healing of many chronic conditions and to foster an optimal balance of mind and body.
His clients include people with conditions such as stress, asthma, arthritis, sinusitis and digestive disorders, and he is constantly asked for help with such common issues as weight control problems or coping with menopause. In all cases he uses only natural remedies to relieve the pain or symptoms and restore balance.
In a recent survey of his clients more than 50% were interested in how to deal with stress.
"I find the majority of my clients come to me after they have exhausted all the options that medical doctors can offer. They all wish they had come to me first." says Raman Das Mahatyagi.
"People are often very scared of the options proposed to them. For menopause Hormone Replacement Therapy is often offered by clinics. In my opinion this option is not only invasive but also not necessary for many clients. I treat them naturally and allow the body to heal itself."
The number of people turning to alternative forms of treatment is certainly rising rapidly. In fact, many believe that the current system is not sustainable. Reasons for this could include the frequently unpleasant or dangerous side-effects of modern drugs, or the failure to address the cause behind the symptoms. The symptoms for many conditions can be relieved naturally, but more importantly prevented from recurring when full balance is restored. This takes more time and care but has lasting rewards. People should be aware of all their options.
Raman das Mahatyagi is based in Gordon, Sydney, Australia. He has 20 years experience and was awarded the post of "General Secretary, Foreign Affairs" by the World Academy of Ayurveda, New Delhi for his valuable services in the field of Ayurveda, Yoga and Naturopathy, and has travelled extensively in the USA, Canada, France, Russia, Italy and Australia conducting seminars and consultations.
In 1987, Raman Das was selected from a nation wide competition and represented India as a Yoga Expert during the "Festival of India" in the USSR. He was the Senior Technical consultant for the Rog-Yoga TV serial produced by the Indian Ministry of Information and Broadcasting, and has written books on Yoga, Tantra and Indian Philosophy, published in Varanasi and widely used by college students there.
More recently, in Australia, Raman Das has authored two books describing his system of Yatan Yoga Yoga postures - A Natural Guide to Health and Harmony and Yatan Yoga therapy - A Natural Guide to Longevity and Vitality. Both these books are available for sale along with many other products on the online store.
In Australia, Raman Das is accredited by the Australian Natural Therapists Association (ANTA) for Ayurvedic Medicine, and is a professional member of the Australian Traditional Medicine Society (ATMS), the Australasian Association of Ayurveda (AAA) and Naturopathic Practitioners Association (NPA). Raman Das is also a senior member of Yoga Australia.
To learn more about Yatan Ayurvedic Holistic Centre and Natural Health Remedies visit the Australian website.
Yatan Ayurvedic Holistic Centre, Sydney Australia is owned and managed by Raman Das Mahatyagi - an Ayurvedic practitioner with 20 years experience. His natural health remedies have helped many people with different kinds of conditions such as asthma, arthritis, menopause, sinusitis, weight control, and stress.