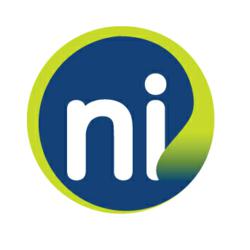 Our firm prides itself in offering customers minimum capital investment and shorter lead times than ever seen before.
(PRWEB) January 14, 2013
Natural Insight®, a private retail technology company engaged in workforce management, announced today at the National Retail Federation's 102nd Annual Convention and Expo that in conjunction with QSR customer Snack Box™, it has introduced a groundbreaking workforce management system for remotely managing staff, in-store procedures and daily activities.
The system is notable in that it leverages and integrates new and low-cost technologies, to include secure in-store iPads®; Square™ for cash management and credit card processing; remote device configuration and control; and staff scheduling, timekeeping and task management. In-store "out-of-the-box" deployment can take less than 30 minutes.
Stefan Midford, CEO of Natural Insight stated that "this was the perfect match of a retail industry segment (QSR) seeking improved methods for deploying new technologies into stores, and our firm, that prides itself in offering customers significantly reduced capital investment and shorter lead times than ever seen before."
Snack Box has opened the first of many planned locations inside Wal-Mart stores and selected Natural Insight as its preferred workforce management solution. This allows centralized oversight of in-store retail execution activity, improved accuracy, accountability and deeper understanding of real-time activity. The new system provides an easily accessed, touch screen communication link to workers that aids in speeding numerous in-store work processes.
Snack Box CEO David Hoodis, an industry veteran, stated that "our ability to deploy quickly and effectively was enabled by working with a single provider of integrated services. Natural Insight brought us not only meaningful innovation in a compressed timeline, but teamed us with an exceptional and professional staff."
With planned locations in Walmart stores nationwide, a simple unified platform that allowed a consistent level of high quality service across all restaurants was important. All stores receive identical systems, identical training and identical look and feel ensuring that the experience in each store is the same.
In addition to its fully managed and hosted solution, Natural Insight reduces the burden on IT by providing all staging, configuration, and on-going monitoring of the iPads. Delivering on its promise of out-of-the-box task management, Natural Insight can setup the iPads and ship them to stores fully equipped with secured mounts, instructions, and everything the store manager needs to get up-and-running in minutes.
Natural Insight customers benefit from a centralized database across all stores and an ability to drill down to specific activity status that includes verification of work completed as well as outstanding tasks remaining. In addition, retailers are now equipped to provide guidance and work tasks for the day. With careful attention to the user experience and testing of usability Snack Box is able to quickly grow without the need for extensive training or support.
About Snack Box
Snack Box, with planned locations within many Walmart stores, is a quick service restaurant (QSR) that was built from the ground up with 100% focus on putting the customer first. The company operates with a staff of "snackologists" that put an emphasis on quality, service, efficiency and flexibility. Headquartered in Bentonville, Arkansas, Snack Box LLC has teamed with some of the best designers in the industry to identify superior and efficient technologies for food preparation and delivery, allowing for freshness all day. Store managers grow to own equity in the company. Visit http://www.snackboxusa.com.
About Natural Insight
Natural Insight is a private retail technology company with a distinguishing feature – outstanding user loyalty to the product. The company's innovative, cloud-based platform significantly improves sales, reduces overhead and provides real-time workforce activity feedback that motivates high performance. Through an integrated suite of solutions focused on scheduling, task management, data reporting and timekeeping, large numbers of workers are empowered to complete assignments with significantly less effort. Providing services across a broad cross-section of the retail industry, Natural Insight is used by major retailers and servicing companies to improve execution and manage in-store merchandising, assisted sales, magazine and book distribution, product demos, and store audits. Visit http://www.naturalinsight.com.