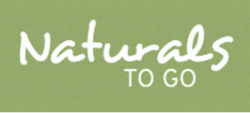 With Kevin's practical application method of his operating procedures so obviously propelling his success, we wanted all of our operators to benefit from these proven processes
Boise, Idaho (PRWEB) April 17, 2012
Although most vending machines are packed with unhealthy junk food, Naturals2Go is a new breed of vending machine that supplies healthy snacks in convenient vending machine locations. In an effort to increase their service level for their customers, Naturals2Go is pleased to announce the hiring of their newest team member, Kevin Wright, as Operations Specialist.
Naturals2Go doesn't just supply the machine itself; they give entrepreneurs a chance to own and operate their own vending machine business and provide the tools to propel it. With more than 30 years of experience in retail management Wright will provide veteran training to these new owners and operators that are looking to gain insight into how to successfully grow their business as they are getting started.
Of course, Wright hasn't always been in the vending business. He acted as a store manager for Wal-Mart for seven years and then spent another seven years at Best Buy. However, after collecting this arsenal of experience, he wanted to utilize his background in merchandising, product placement and business development strategies, so he launched into an independent vending machine endeavor.
The process came easily as he immediately created operational planograms, selection lists and carefully tracked inventory and costs. With this, his system was so effective that the leadership team at Naturals2Go headquarters quickly took notice.
"With Kevin's practical application method of his operating procedures so obviously propelling his success, we wanted all of our operators to benefit from these proven processes," explains Amy Anderson, Director of Operations at Naturals2Go. "We approached Kevin about developing a training platform that would instruct all customers on his systems."
In all, as Operations Specialist, Wright will meet with each customer for one on one training sessions that will shine a light on the power of retail placements and how to place machines in great locations. With his field-tested know-how and his impressive veteran experience, Naturals2Go believes that the hire of Kevin Wright as Operations Specialist is just the right addition to their healthy vending machine business and its future success.
About Naturals2Go
Naturals2GO is dedicated to helping you achieve financial success as a vending machine operator. With over 20 years of experience in the industry, they have the tools and the know-how to assist you. Their dedicated customer support team will educate you in all aspects of managing your own vending machine business, coaching you from start-up to success. They are there to make your vending business opportunity an enjoyable and prosperous experience.