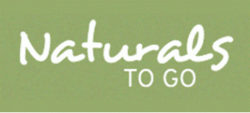 We have found this program to be highly successful, to assist our operators in securing locations for their machines. Placing machines can be a challenge for new route owners and this new program overcomes this challenge for them
Boise, ID (PRWEB) April 18, 2012
While many vending businesses will provide the machine and the junk food but nothing else, Naturals2Go is a healthy vending machine business that provides the machines, the healthy snacks and now, a newly launched Locations Assistance Program that helps route owners in placing their machines in better locations, for better long-term business.
Naturals2Go has helped entrepreneurs to own and operate their own vending business for decades but with their newest internal training program, they are adding even more value to their already robust training arsenal. Rather than provide their operators with a machine and leave them to figure it out on their own, the company's new Locations Assistance Program (LAP) is a potent marketing solution that is designed to help the independent operators in placing their machines at preferred locations, in an effort to get them started on the right foot.
"We have found this program to be highly successful, to assist our operators in securing locations for their machines. Placing machines can be a challenge for new route owners and this new program overcomes this challenge for them," says Amy Anderson, the Director of Operations for Naturals2Go.
Once the operator is ready to embark on their own vending business, Naturals2Go enlists many business-to-business marketing strategies, including various mailers and brochures that are specifically directed at the businesses within the route owner's area. As these marketing materials generate leads, the route owner then gets the contact information from Naturals2go and is then free to contact the prospective locations.
In the end, this new Locations Assistance Program is an extremely helpful way for Naturals2Go to help their route owners in finding places to station their vending machines so that the novice operators and their new venture can be successful from the start.
About Naturals2Go
Naturals2GO is dedicated to helping you achieve financial success as a healthy vending machine operator. With over 20 years of experience in the industry, they have the tools and the know-how to assist you. Their dedicated customer support team will educate you in all aspects of managing your own vending machine business, coaching you from start-up to success. They are there to make your vending business opportunity an enjoyable and prosperous experience.