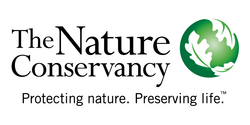 Americans recognize that even in a tough economy, protecting the waters and lands we need to survive is a top priority
Arlington, VA (Vocus) November 3, 2010
In an election where many Americans expressed their desire for change, they also maintained their long-standing support for conservation by voting to dedicate hundreds of millions of dollars a year for conservation in states such as Iowa, Oregon, Maine, Rhode Island and Texas.
Americans passed 28 of 35 state and local conservation funding measures yesterday for a passage rate of 80 percent, making it the most successful year for conservation ballot measures since 2000. The measures passed in these states will result in dedicated funding to protect and restore land and water.
In the first major vote ever on a climate initiative, California voters yesterday defeated Prop 23 to preserve the state's landmark climate change legislation.
"Americans recognize that even in a tough economy, protecting the waters and lands we need to survive is a top priority," said Mark Tercek, President and CEO of The Nature Conservancy. "People value clean water and healthy land and are willing to invest to protect them. Congress should follow the voters' lead and pass conservation legislation before the end of the year."
The Conservancy strongly supported several winning ballot measures yesterday where voters have overwhelmingly decided to use tax dollars to improve water quality, protect land, and provide for outdoor recreational activities.

Iowa: A constitutional amendment that will permanently dedicate $150 million per year in state sales tax for land, water, and farmland preservation.
Oregon: A measure to continue dedicating a portion of the state lottery for parks and natural resources that will generate about $100 million per year. A separate county-level ballot measure in Oregon expresses support for fish habitat restoration for the Klamath River Basin.
Texas: A local measure in San Antonio will extend the current sales tax to provide an additional $90 million to protect land around the Edwards Aquifer.
Maine: A statewide bond measure will provide $9.75 million for the Land for Maine's Future program.
Rhode Island: A statewide bond will provide $14.7 million for urban parks and open space, as well as a $2 million open space bond in the town of Narragansett.
While an overwhelming majority of ballot measures were successful across the nation, the California state parks initiative (Prop 21) failed approval. "While a contentious election and frustrating budget situation made it difficult to connect with voters about the urgency of state park funding, Californians made a historic vote to preserve important climate change legislation that protects the state's air quality and green economy. This is an important step toward getting national and global efforts to address climate change back on track," said Carol Baudler, director of the Conservancy's conservation campaigns. "When you look at the nation overall, you see Americans voting yes again and again to protecting clean air, water and land."
A Nature Conservancy poll last year showed that more than three-quarters of voters believe we can continue to protect the environment while strengthening the economy.
"In ballot results and national polls, it is clear that conservation is an issue people support across party lines," said Robert Bendick, director of U.S. government relations for the Conservancy. "Taking care of the lands and waters that sustain us is a responsibility that we all share. Congress can be confident of public support for passage of pending legislation for Gulf of Mexico restoration and for full funding of the Land and Water Conservation Fund."
The Land and Water Conservation Fund is the key federal program that balances the use of offshore oil and gas by taking a portion of drilling fees to protect important land and water elsewhere. Established in 1965, the program has supported protection of some of America's most cherished places – from the Grand Canyon to the Mississippi River and the Appalachian Scenic Trail – but funding has been low and unpredictable. The Conservancy strongly supports pending legislation (S. 2747) that would provide full funding of $900 million per year for the Land and Water Conservation Fund.
The Nature Conservancy is a leading conservation organization working around the world to protect ecologically important lands and waters for nature and people. To date, the Conservancy and its more than one million members have been responsible for the protection of more than 18 million acres in the United States and have helped preserve more than 117 million acres in Latin America, the Caribbean, Asia and the Pacific. Visit The Nature Conservancy on the Web at http://www.nature.org.
Contact:
Scott Anderson, scott_anderson(at)tnc(dot)org
703-841-8779
###