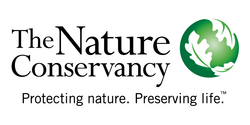 Arlington, VA (Vocus) November 22, 2010
This holiday season, The Nature Conservancy is encouraging consumers to visit nature.org/giftguide and shop online for eco-friendly holiday gifts that will help to protect and preserve some of the world's most precious landscapes.
Last year on Cyber Monday, consumers spent nearly $890 million dollars online. "Imagine the difference we could make if just a fraction of that money was spent on responsible, meaningful green holiday gifts," said Amy Ganderson, associate director of the Conservancy's digital marketing program. "That's the idea behind our Green Gift Monday campaign, and our efforts to turn Cyber Monday green this year."
Whether you're shopping on Cyber Monday or any other day this year, the Conservancy's green gift offerings for the 2010 holiday season include opportunities to Adopt an Acre® of periled habitat, help protect Palau's stunning coral reefs, plant a billion trees in South America's Atlantic Forest and a dozen more unique holiday gifts of nature.
Gifts of any value will include a detailed letter sent your gift recipient, updates on conservation projects straight from the region and a personalized certificate commemorating your generosity. You can also announce your gift by e-card on any day you choose.
But most importantly, these gifts will support conservation programs around the globe, including:
The Atlantic Forest is one of the most critically threatened ecosystems on Earth. Encompassing eastern Brazil, northern Argentina, and eastern Paraguay, the Atlantic Forest rivals the Amazon in its diversity of woodlands, plants and animals, while providing water for 70 percent of Brazil's population. Despite this wealth of biodiversity, waves of development have deposited 11 major cities and more than 120 million people here, reducing the forest to only 7 percent of its original size, much in isolated fragments.
Labeled by PerezHilton.com as "a worthwhile cause," donors to the Plant a Billion Trees campaign will help restore South America's imperiled Atlantic Forest—at a cost as little as a dollar a tree.
Coral reefs are some of the most biodiverse and wondrous places in the world-- and they need our help. If the present rate of destruction continues, 70% of the world's coral reefs will be destroyed by the year 2050.
A gift to Adopt a Coral Reef program will support efforts to conserve these fragile habitats in Palau, the Dominican Republic, the Bahamas and Papua New Guinea.
An Adopt an Acre® gift directly contributes to The Nature Conservancy's on-the-ground conservation work. Areas up for adoption include:

Australia's Gondwana Link
Costa Rica's Osa Peninsula
The Grasslands and Savannas of Africa
The United States' Northern Rockies
The United States' Appalachians
The United States' Las Californias
The United States' Southern Coastal Plain Forests
Make a Symbolic Adoption to State or Country
For those who prefer to give a gift they can wrap, The Nature Conservancy Marketplace offers a number of unique items at a variety of prices, from high-style birdhouses to handmade Bolivian hammocks, as well as Nature Conservancy apparel for the whole family.
Contact: Nicole Levins, nlevins(at)tnc(dot)org, 703-841-5839
###