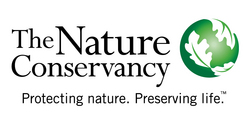 Designers around the world are charged with empowering consumers to protect our forests by what they choose - and choose not - to buy
Arlington, VA (Vocus) September 17, 2008
Turning the spotlight on environmentally responsible forestry, DESIGN 21: Social Design Network--an online platform founded by Felissimo and UNESCO to inspire and promote design for the greater good--is proud to announce a new set of environmentally conscious initiatives in the form of a competition and a challenge. Developed by DESIGN 21 to benefit The Nature Conservancy and Forest Stewardship Council (FSC), Wood, Paper, Checkmark is a competition for its international base of nearly 14,000 members and 300 organizations to formulate an awareness campaign for sustainable forestry. As a companion initiative, DESIGN 21 members FSC-US and The Nature Conservancy, are hosting Going with the Grain--a challenge to conceptualize an object using only one sheet of sustainable wood.
By running these two initiatives simultaneously, DESIGN 21 is hoping to utilize the creativity of both established and emerging designers to combat the large-scale eco-challenges of illegal logging and deforestation. As director of DESIGN 21, Haruko Smith, states, "DESIGN 21 is pleased to be able to offer this complementary package of a visual communications design and product design that will promote the use of sustainable wood, especially because the process itself will help to educate many people about the need to protect our valuable natural resources."
Wood, Paper, Checkmark (Competition)
Created by DESIGN 21 with co-beneficiaries FSC-US and The Nature Conservancy, the Wood, Paper, Checkmark Competition was developed as a means to inform the public about FSC--especially among the eco-conscious members and supporters of the Conservancy, World Wildlife Fund, National Wildlife Federation and Rainforest Alliance. FSC-certified wood is produced using sustainable forestry practices recognized by the Forest Stewardship Council, which is vital to saving the world's forests.
"More than two-thirds of The Nature Conservancy's one million members have not heard of FSC," says Jack Hurd, director of The Nature Conservancy's Forest Trade Program. "The DESIGN 21 Competition will give us valuable tools that we can use to tell our members that, by purchasing FSC wood and paper products, they are helping to sustain both forests and people around the world."
To be considered for the Competition, entrants must provide: a compelling and persuasive message that sparks an interest in FSC and drives people to a consumer-searchable website; a campaign design for online and print ads; and a clever URL name for FSC's consumer website.
The winner will be chosen by representatives of The Nature Conservancy and the FSC-US and will receive $5,000 in prize money. Another $5,000 will be allocated to DESIGN 21 Advisory Board Picks and those with the Most Popular campaign.
Going With The Grain (Challenge)
Co-hosted by DESIGN 21 members The Nature Conservancy and FSC-US, the Going with the Grain Challenge is meant to raise awareness of the importance of FSC certification. "Designers around the world are charged with empowering consumers to protect our forests by what they choose - and choose not - to buy," says Corey Brinkema, president of FSC-US. "Ultimately we want to challenge the public to select FSC-labeled wood, paper, furniture, and other forest products whenever feasible."
Open to all designers including furniture designers and manufacturers, architects and industrial designers, the goal is to design an original, functional and aesthetically appealing object made from a single sheet of FSC-certified plywood (measuring 4' x 8' x 1"). The prototype of the winning design will be auctioned in concurrence with the May 2009 opening of The Nature Conservancy's Design for a Living World traveling exhibit that will feature sustainable natural materials from around the globe. Proceeds will benefit The Nature Conservancy's sustainable forestry program. The winner will also receive a manufactured sample of their design.
The deadline for both of these initiatives is January 13th 2009. For more information, please visit http://www.design21sdn.com/
The Nature Conservancy is a leading conservation organization working around the world to protect ecologically important lands and waters for nature and people. To date, the Conservancy and its more than one million members have been responsible for the protection of more than 18 million acres in the United States and have helped preserve more than 117 million acres in Latin America, the Caribbean, Asia and the Pacific. Visit The Nature Conservancy on the Web at http://www.nature.org.
DESIGN 21: Social Design Network is a joint venture of Felissimo and UNESCO (The United Nations Educational, Scientific and Cultural Organization). Functioning as an online community that brings together socially conscious designers, non-profits, individuals and organizations, DESIGN 21 promotes better design for the greater good. To date, the network includes over 13,000 members from more than 170 countries and over 275 organizations from the non-profit, corporate, education and government sectors. Membership is free. http://www.design21sdn.com
Forest Stewardship Council-US is the US chapter of an international non-profit organization. FSC certification is a critical tool in the race to save the world's forests. Working in more than 70 countries, FSC sets high standards that ensure that forestry is practiced in an environmentally responsible, socially beneficial, and economically viable way. http://www.fscus.org
Contact:
Sonja Mitchell
703 841 3932
sonja_mitchell@tnc.org
###