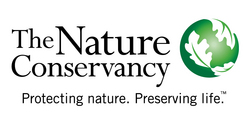 Ultimately, there is no reason to pursue a development project without also including attention to biodiversity concerns
Arlington, VA (Vocus) September 19, 2008
A new study published today in the journal SCIENCE finds that World Bank projects that included biodiversity goals were as successful in achieving their development objectives, including poverty reduction and private sector development, as projects that focused solely on development.
The research, conducted by Nature Conservancy chief scientist Peter Kareiva and Santa Clara University Professor Michelle Marvier, challenges the notion that there are trade-offs between protecting the environment and alleviating poverty.
"Ultimately, there is no reason to pursue a development project without also including attention to biodiversity concerns," concluded Kareiva. "Nothing is lost by incorporating environmental objectives into development work, but in contrast we do suffer environmental consequences if biodiversity is not included as part of a development project."
There are a multitude of opinions on how conservation and development projects should work together, but this latest research used existing World Bank measures to further address the issue beyond just anecdotal arguments.
Since 1947, The World Bank has loaned hundreds of billions of dollars to developing countries, working to reduce global poverty and improve living standards around the globe. Pulling from The World Bank's database of 11,000 projects, Kareiva and Marvier chose nearly 200 projects, half of which were focused on development only, the other half focused on development as the primary goal with environmental sustainability and/or biodiversity protection as secondary goals. These two project types were also matched by country to ensure that geographic biases were not a factor.
Among the findings of the project outcomes analyzed:

When biodiversity goals were added to a project, the addition did not reduce that project's likelihood of meeting its development objectives, including things like gender equity, poverty alleviation and private sector development.
However, if a project lacked conservation goals, its performance with respect to the environment was significantly reduced.
Biodiversity and development projects that incorporated sustainable financing and market mechanisms were found to be more successful than projects that did not include these factors.
Melding conservation and development goals is not a panacea for solving environmental and poverty issues, but scientists and statisticians must continue expanding research and analysis to determine the best approaches to addressing these concerns.
These findings add to analyses that other organizations have done in regards to conservation and poverty issues in World Bank projects, and the authors hope this study can serve to advance the debate and discussions surrounding the marriage of conservation and poverty work around the world.
As a leading conservation organization, and World Bank partner, The Nature Conservancy is engaged in research and projects that help understand the linkages between poverty alleviation and conservation and strengthen our efforts to achieve both of these important goals.
The Nature Conservancy is a leading conservation organization working around the world to protect ecologically important lands and waters for nature and people. To date, the Conservancy and its more than one million members have been responsible for the protection of more than 18 million acres in the United States and have helped preserve more than 117 million acres in Latin America, the Caribbean, Asia and the Pacific. Visit The Nature Conservancy on the Web at http://www.nature.org.
Contact
Cristina Mestre, 703.841.8779
###