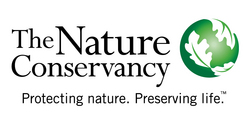 Whether it's wine, minerals, fresh vegetables and fruits, economic centers, or cultural and historic icons - the Mediterranean regions of the world are global treasures built upon environmental riches
Barcelona, Spain (Vocus) October 6, 2008
At the IUCN's 2008 World Conservation Congress, The Nature Conservancy, in conjunction with partners on five continents, is launching a global network aimed at protecting a type of habitat that is disappearing four times faster than tropical rainforest - the world's Mediterranean ecosystems. Reporters are invited to attend the launch reception in Room 211 at 16:30. See WCC Program for event 1098 "Saving the Mediterranean Biome. Local Leaders, Global Connections".
Mediterranean habitat occurs in only five places in the world: the eponymous geography surrounding the Mediterranean Sea, the Cape region of South Africa, southern and southwestern Australia, the central coasts of Chile, and the majority of the states of California, USA and northern Baja California, Mexico.
The sunny climates and natural beauty of these regions - collectively called the Mediterranean biome by scientists - have made them popular places to live and visit. Development, industry and agriculture have driven land conversion at twice the rate of the global average. For every 8 hectares of land converted, only 1 is protected -quadruple the rate of loss of the world's tropical rainforests.
The Global Mediterranean Action Network (GMAN) will catalyze connections between conservationists and take collaborative action in the five regions. According to Dr. Jeffrey Parrish, director of The Nature Conservancy's Global Mediterranean Habitat Conservation program, environmental conditions and threats are so similar among these regions that sharing lessons learned as well as professional skills can save precious time and resources elsewhere. For example, Californian conservationists might help Chileans with private land strategies while California could learn a great deal from South African colleagues on sustainable wine-making strategies.
"Whether it's wine, minerals, fresh vegetables and fruits, economic centers, or cultural and historic icons - the Mediterranean regions of the world are global treasures built upon environmental riches," says Dr. Jeffrey D. Parrish, Director of the Conservancy's. "The people of these important regions must band together now if we are to save Mediterranean habitats for people and the planet."
The network, which includes a web-based community at http://www.mediterraneanaction.net, is part of The Nature Conservancy's aim to double the number of Mediterranean hectares protected by 2015 through collaborative work with governments, industries, and the private sector.
The Nature Conservancy is a leading conservation organization working around the world to protect ecologically important lands and waters for nature and people. To date, the Conservancy and its more than one million members have been responsible for the protection of more than 18 million acres in the United States and have helped preserve more than 117 million acres in Latin America, the Caribbean, Asia and the Pacific. Visit The Nature Conservancy on the Web at http://www.nature.org.
Contact at WCC: Misty Herrin, +32 487 319 682, lvancleef@tnc.org
In US: Lisa Van Cleef, 415 281-0485, lvancleef@tnc.org
###