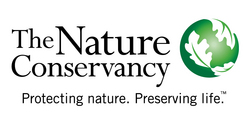 Carbon offsets are an exciting new way to lessen the footprint we leave on the environment
Arlington, VA (Vocus) December 5, 2008
Sick and tired of giving a tie to dad, a scarf to mom? The holidays are just around the corner and Grandpa is still saying "Don't get me anything"? This holiday season, The Nature Conservancy is offering a fun and unique new gift idea for friends and family that will help you cross names off your list and curb the effects of climate change all at once. Give the gift of carbon offsets, finish your holiday shopping and help to protect the planet at the same time.
"Carbon offsets are an exciting new way to lessen the footprint we leave on the environment," said Zoe Kant, Manager of Carbon Markets with the Conservancy's Global Climate Change Initiative. "If you have friends visiting you for the holidays, offset the effects of their travel by giving carbon offsets in their name, and show them that you care as much about them as you do about the planet."
Through Nature.org, you can measure your carbon footprint, estimate your friends' and family's emissions, and make a contribution for carbon offsets, which are designed to produce measurable reductions in greenhouse gases and to "make good" for the impact of our daily lives by supporting efforts to restore and protect habitats that are endangered by the effects of climate change.
In an effort to decrease the environmental impact, the entire process is paperless. You can even send an e-card to announce your gift on any day you choose. You can do it all online on our safe and secure forms, so no need to fight crowds at the mall, either!
Climate change and forest experts have designed and implemented this program to produce measurable reductions in greenhouse gases and meet or exceed the highest standards available today for voluntary carbon markets.
Read about the Conservancy's first carbon offset project in Tensas River Basin.
The Nature Conservancy is a leading conservation organization working around the world to protect ecologically important lands and waters for nature and people. To date, the Conservancy and its more than one million members have been responsible for the protection of more than 18 million acres in the United States and have helped preserve more than 117 million acres in Latin America, the Caribbean, Asia and the Pacific. Visit The Nature Conservancy on the Web at http://www.nature.org.
Contact:
Nicole Levins
703-841-5839
# # #