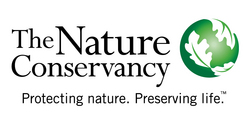 Arlington, VA (Vocus) June 6, 2008
The following statement was issued today by Stephanie Meeks, acting president and CEO of The Nature Conservancy:
"Our country is demanding collaborative, innovative solutions to the problem of rapid climate change. Today's vote, while short of the 60 votes needed, shows significant progress since previous votes on climate change. Nine Senators who have not supported climate change legislation in the past voted today to continue to engage in this important debate.
It is also clear from the debate and statements issued by Senators that the Senate is becoming increasingly aware that climate change is an imminent and unprecedented threat both to natural systems and to the hundreds of millions of people who depend upon those systems for their livelihoods, health and welfare.
Whether in the Western states facing drought and forest loss, amidst the melting permafrost of Alaska, in coastal states facing sea level rise, or in the center of the country that could lose prime wildlife habitat and face a more inhospitable climate, global warming promises to affect us all. We feel this threat especially acutely at The Nature Conservancy because as stewards of treasured places, our mission involves us in tangible conservation projects in communities in every state and in 34 other countries.
Senators Boxer, Lieberman, and Warner put forth thoughtful legislation that reflects the complexity of this crisis, and recognizes the important links between climate action, conservation, and human well-being. They, and others who have worked to advance and improve this legislation, should be applauded for their work to find common ground on this critical issue. Businesses, faith-based organizations, conservation groups, hunters, anglers, labor unions, small-town mayors and big-state governors have all embraced the call to action represented by this bill.
Today's vote brings us tangibly closer to a bill that can achieve 60 votes on the Senate floor and be enacted into law. We understand that this is a complex matter. We encourage Senators to continue work to refine important provisions in this bill. The Nature Conservancy stands ready to provide scientific and policy information gathered from our experience in the field that will advance the debate and improve the next iteration of this legislation. With additional progress, we have a chance to enact a law that America can take to the talks in Copenhagen 18 months from now, sending a signal to the rest of the world that we are ready to engage in this critical issue.
With each step in this process, we move further ahead in the journey -- more votes, more support, and a more comprehensive approach to meeting the challenge of a changing climate. No matter which party takes over in the Oval Office next year, we know that climate change will be on the agenda. It should be a critical part of the next President's strategy for the first 100 days so that we can act in time to avoid the even more serious impacts that will come from delay."
For more information on the Conservancy's climate change efforts, visit http://www.nature.org/initiatives/climatechange/.
About The Nature Conservancy:
The Nature Conservancy is a leading conservation organization working around the world to protect ecologically important lands and waters for nature and people. To date, the Conservancy and its more than one million members have been responsible for the protection of more than 15 million acres in the United States and have helped preserve more than 102 million acres in Latin America, the Caribbean, Asia and the Pacific. Visit The Nature Conservancy on the Web at http://www.nature.org.
###