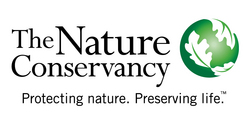 The Conservancy is delighted to have Cristián Samper serve as a volunteer leader
Arlington, VA (Vocus) June 17, 2008
Today, The Nature Conservancy announced that international environmental policy expert Cristián Samper will join the organization's Board of Directors.
"The Conservancy is delighted to have Cristián Samper serve as a volunteer leader," said Stephanie Meeks, acting President and CEO of The Nature Conservancy. "He has shown dedication to The Nature Conservancy's mission of preserving ecologically important lands and waters for nature and people, and his invaluable knowledge and experience in governance will support our drive for tangible, lasting conservation results."
A scientist and an international authority on conservation biology and environmental policy, Cristián Samper has dedicated the majority of his career to protecting Earth's most precious ecosystems.
In addition to serving as the Colombian government's chief science advisor for biodiversity, Samper was the founder and first director of the Von Humboldt Institute, the national biodiversity research institute of Colombia. In 2001, his devotion to Colombia's ecological preservation earned him the country's National Medal of the Environment.
Samper also served as chairman of the Subsidiary Body of Scientific, Technical and Technological Advice of the United Nations Convention on Biological Diversity, a role in which Samper helped to develop a global strategy for plant conservation. He was instrumental in the launch of the Millennium Ecosystem Assessment, a project to assess the consequences of ecosystem change for human well-being.
Samper is the Director of the National Museum of Natural History and is also the Acting Secretary of the Smithsonian Institution. In addition to his work with The Nature Conservancy, Samper also sits on the boards of the Center for International Forest Research and the American Association of Museums.
The Nature Conservancy is a leading international, nonprofit organization that preserves plants, animals and natural communities representing the diversity of life on Earth by protecting the lands and waters they need to survive. To date, the Conservancy and its more than one million members have been responsible for the protection of more than 18 million acres in the United States and have helped preserve more than 117 million acres in Latin America, the Caribbean, Asia and the Pacific. Visit us on the Web at http://www.nature.org.
Contact:
Nicole Levins, 703.841.5839, nlevins @ tnc.org
# # #