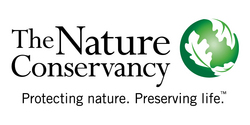 The current costs and significant environmental impacts of invasive plant species in the U.S. suggest that we need an effective prevention program for plants now, and this research indicates that one is available
Arlington, VA (Vocus) February 29, 2008
The invasive plant screening approach used by the U.S. government pales in comparison to other more effective and readily-available systems used by countries such as Australia and New Zealand, according to a new Nature Conservancy and University of Florida study published today.
"Countries around the world have significant economic interests in preventing the introduction of invasive species," said Stephanie Meeks, acting president and CEO of The Nature Conservancy. "Implementation of more effective invasive plant screening system in the U.S. is very feasible, and would go a long way towards preventing negative environmental and human impacts."
Invasive species are non-native species that have been introduced into a new landscape, which often lacks natural competitors and predators, causing the invasive species to displace native plants and animals, disrupt food webs, and alter fundamental natural environmental processes. With increased global trade, invasive species are spreading around the world at an unprecedented rate and scale, contributing to one-third of all species extinctions in the last 400 years.
The economic costs of invasive species can also be huge. Each year invasive species are estimated to cost the U.S. $120 billion in control efforts and environmental and economic damage. Invasive plants represent over $34 billion of that expense. Yet this number continues to increase as more species are introduced. For example, carrotwood was introduced in Florida as an ornamental tree in the 1960s and spread to most coastal south-central counties Florida by the late 1980s. Although Florida prohibited the sale of carrotwood in 1999, the state continues to spend an average of $385 per acre to control this and other invasive species located in coastal areas.
The research published today in the journal Diversity and Distributions tested the regulatory weed risk assessment system (WRA) in Australia and New Zealand, and concluded that WRA is effectively and efficiently reducing the economic and environmental threats of importing invasive weeds. Nature Conservancy scientists are also calling on the U.S. Department of Agriculture's Animal and Plant Health Inspection Service (APHIS) to implement the WRA in the U.S., and to do so now as the agency is updating its plant quarantine law, known as "Q-37."
"The WRA system can be used to test all new plants proposed for import and determine whether or not a plant should be allowed entry into a country in under 24 hours," said Doria Gordon, Associate Director of Science for The Nature Conservancy's Florida Chapter and lead author of the paper. "Under the current U.S. law, few species are tested and the process can take up to eight weeks."
Further, economic analysis by Notre Dame researchers showed that the WRA was cost-effective after 10 years in Australia and will save that country $1.8 billion (Australian) over 50 years.
Gordon's study compared the accuracy of the WRA in Australia, New Zealand, Hawaii and the Pacific Islands, Bonin Islands (Japan), Czech Republic, and Florida. Specific findings include:

Across all of these geographies, non-native plants with clearly harmful impacts on economic or environmental systems were correctly predicted 90% of the time.
A plant of unknown invasive potential is likely to be correctly accepted or rejected over 80% of the time. In contrast, the U.S. has no screening system for plants with unknown invasive potential.
The WRA could be implemented relatively quickly and easily in the U.S. as an initial screening mechanism for preventing import of new invaders. Species requiring further or a more detailed evaluation will require additional analysis currently under development by USDA, but this first level of screening could be implemented now.
The U.S. system and quarantine regulations were developed when plants were imported from only a few foreign locations. Under the current system, fewer than 100 non-parasitic plants are blocked. Other plants new to the U.S. are allowed immediate entry into the country. In 2005 alone, more than 2.6 billion individual plants were imported into the U.S.
This virtually open border approach is insufficient for today's globalized trade and fast-paced economy. Recognizing this need, APHIS is currently revising the agency's quarantine law, "Q-37," and determining the next steps for assessing the risk of imported plants. APHIS' plant quarantine law revision is a phased 10-year process that began in 2004, yet some deadlines have already been pushed back over three years.
"The current costs and significant environmental impacts of invasive plant species in the U.S. suggest that we need an effective prevention program for plants now, and this research indicates that one is available," added Gordon.
The Nature Conservancy is a leading conservation organization working around the world to protect ecologically important lands and waters for nature and people. To date, the Conservancy and its more than one million members have been responsible for the protection of more than 15 million acres in the United States and have helped preserve more than 102 million acres in Latin America, the Caribbean, Asia and the Pacific. Visit The Nature Conservancy on the Web at http://www.nature.org.
###