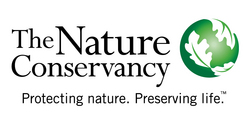 The Public Lands Management Act is a significant step forward in ensuring the long-term health and sustainable use of our natural areas
Arlington, Virginia (Vocus) February 10, 2009
While the nation's attention is focused on the movement of the economic stimulus plan, another important piece of legislation is poised to become law. The Omnibus Public Lands Management Act (S.22) is the most comprehensive public lands bill the Congress has considered in recent years. The bi-partisan Act addresses national, regional and local needs for the conservation of our forests, rivers, coastal and marine resources. Among the major national provisions of the Act are:
The Forest Landscape Restoration Program (FLRP), which provides a new approach to forest restoration efforts. The goal is focus large-scale, sustainable, collaborative and science-based ecosystem restoration projects in areas at high risk for damaging wildfires.
The Coastal and Estuarine Land Conservation Program (CELCP), which would help preserve coastal areas that are rich in conservation, recreation, ecological, historical or aesthetic value.
The SECURE Water Act, which is aimed at addressing potential water shortages, conflicts and other effects of global warming. The bill provides for the creation of an intra-governmental panel to develop hydrologic models to assist federal, state and local water managers with adaptation strategies as they develop long-term water management and flood-hazard mitigation plans.
"The Public Lands Management Act is a significant step forward in ensuring the long-term health and sustainable use of our natural areas," said Mark Tercek, president and CEO of The Nature Conservancy. "These measures have strong local support and little or no opposition; it is my hope that the Act will pass unchanged so that it can be signed into law by President Obama."
In addition to protection, the Act includes climate change adaptation planning measures. Adaptation - a process to help people, wildlife and landscapes withstand the impacts of climate change - is widely recognized as a key element of conservation planning.
"Many of the management strategies in the Act will help our lands and waters become more resilient to climate change," continued Tercek. "Such adaptation programs are essential to safeguard both nature and people. The Nature Conservancy is pleased to see this reflected in the legislation."
S.22 also includes provisions to:

Protect close to two million acres of wilderness in eight states - including the Sierra Nevada Mountains of California, Oregon's Mt. Hood, and Rocky Mountain National Park in Colorado
Establish a 26-million-acre National Conservation Land System
Preserve over a million acres of Wyoming for outdoor recreation
Protect hundreds of miles of free-flowing rivers in six states, and
Designate numerous new National Scenic Trails, Natural Historic Sites and National Heritage Areas across the United States
The House is expected to vote on the Senate-passed version of the Public Lands Management Act today.
For more information on the Act, visit http://s22.w-w-h.org/
The Nature Conservancy is a leading conservation organization working around the world to protect ecologically important lands and waters for nature and people. The Conservancy and its more than 1 million members have protected nearly 120 million acres worldwide. Visit The Nature Conservancy on the Web at http://www.nature.org.
###