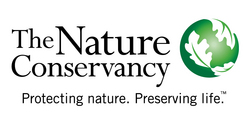 Given his passion for conservation, his depth of knowledge and drive for action, Roger will be an outstanding board chairman
Arlington, VA (Vocus) December 1, 2008
Today, The Nature Conservancy announced that Roger Milliken, Jr., President and CEO of the Baskahegan Company, was named chairman of the global conservation organization's Board of Directors.
Milliken has been a member of the Conservancy's Board since 2000 and a member of the Maine chapter's board of trustees for more than 10 years. Milliken succeeds John Morgridge, former President and CEO of Cisco Systems, Inc., who completed his term as chair in October.
"I'm thrilled to be taking the helm at such a critical time in the Conservancy's history," said Milliken. "With the Conservancy's global perspective and local presence in all 50 states and in more than 30 countries, the organization is well positioned to tackle global threats, like climate change, and help protect the natural systems around the world that sustain all life. I look forward to working in this new role with the board and staff of the Conservancy and our many partners and supporters to help build a sustainable planet."
"Given his passion for conservation, his depth of knowledge and drive for action, Roger will be an outstanding board chairman," said Mark Tercek, President and CEO of The Nature Conservancy. "Through his leadership and involvement over the years with the Conservancy, he already has made a significant mark on the organization. I look forward to working with Roger in his new role."
In 1983, Milliken joined the Baskahegan Company, a recognized leader in Maine's forest products industry, and became president in 1989. Known for its commitment to managing for timber while respecting the dynamics of natural systems, Baskahegan owns and manages more than 100,000 acres of forestland in eastern Maine, and has been certified as Well-Managed by the Forest Stewardship Council since 2004.
In addition to his work with the Conservancy, Milliken chairs the Advisory Board of the Manomet Forest Conservation Program and is an advisor to the Open Space Institute's Northern Forest Protection Fund. He is a former president of the Maine Forest Products Council, and served on the board of the Land for Maine's Future program for nine years. He is a Director of Pacolet Milliken Enterprises, a private company focusing on sustainable investment opportunities in the real estate, energy and natural resource sectors.
For more information on the Conservancy's commitment to good governance and leadership, please visit http://www.nature.org/aboutus/leadership.
The Nature Conservancy is a leading conservation organization working around the world to protect ecologically important lands and waters for nature and people. To date, the Conservancy and its more than one million members have been responsible for the protection of more than 18 million acres in the United States and have helped preserve more than 117 million acres in Latin America, the Caribbean, Asia and the Pacific. Visit The Nature Conservancy on the Web at http://www.nature.org.
Contact
Nicole Levins, 703-841-5839
###