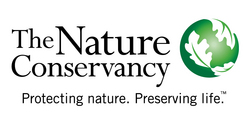 World Ocean Day was established by the United Nations to help create awareness about our seas, their importance to people, and the growing threats they face
Arlington, VA (Vocus) June 5, 2008
This World Ocean Day, June 8th, The Nature Conservancy is offering simple tips to help restore oceans and coasts around the world.
"World Ocean Day was established by the United Nations to help create awareness about our seas, their importance to people, and the growing threats they face," said Lynne Hale, director of The Nature Conservancy's global marine program. "Recent studies about the threatened state of our oceans serve as an important reminder there are small and tangible steps that each of us can take to help reduce our impacts."
An estimated 80 percent of all life on Earth depends on healthy oceans and coasts, and more than one-third of the world's population lives in coastal areas or on small islands. Oceans provide people around the world with sustenance, economic opportunities, recreation and spiritual renewal. The world's oceans supply us with more than $21 trillion annually in goods and services, like food, energy and transportation, and even medicine. Barrier beaches, coral reefs, mangroves and wetlands also offer protection from the effects of storms and other natural disasters.
Yet growing demands on our planet's seas are increasing the loss of marine habitat and rapidly depleting ocean and coastal resources. How we manage our land thousands of miles away can have serious impacts on our seas. But with a few small, simple changes in your daily routine, you can help reduce your impact on our oceans, and help to protect their resources for future generations:

1. Reduce your plastic consumption. The most frequently collected items during beach cleanups are made of plastic—think reusable shopping bags, water bottles and utensils.
2. Make informed seafood choices. Keep a copy of the Monterey Bay Aquarium's seafood guide in your wallet or text Blue Ocean's FishPhone to help you choose sustainable seafood at the grocery store or a restaurant.
3. Dispose of chemicals properly. Never pour chemicals, pharmaceuticals, oil or paint into the drain or toilets. Check with your county's household hazardous waste program to properly dispose of or recycle chemicals and keep them out of rivers and oceans.
4. Choose green detergents and household cleaners—or make your own! Besides being better for your own health, these products are safer for the environment since what goes down the drain can end up in our oceans.
5. Get the dirt on your beachside retreat. Before you stay in a hotel on the coast, ask staff what happens to their sewage and swimming pool water, and if they source their restaurant fish from sustainable sources.
6. Find out the source of your food. Buying local, organic food reduces your carbon footprint, supports the local economy and reduces the amount of pesticides and fertilizers that end up not just in your stomach, but as run-off in rivers and oceans, too.
7. Fill your yard with native species. Reducing the amount of grass in your lawn by planting native shrubs and flower beds will provide a better habitat for birds and other wildlife and require far less water and fertilizer, which can seep into the oceans.
8. Keep your beach visit clean. When visiting the beach, stay off fragile sand dunes, take your trash with you and leave plants, birds and wildlife for everyone to enjoy. Find a Conservancy coastal preserve near you.
9. Choose alternatives to coral. Whether shopping for jewelry, household décor or accessories for your fish tank, do your part to leave fragile coral reef habitats untouched by buying products that aren't made of real coral. Visit tooprecioustowear.org to learn more.
10. Celebrate our oceans. Whether you live inland or on the coast, we are all connected to the ocean; take the time to organize or participate in activities that restore and celebrate the ocean, and help support The Nature Conservancy's ocean conservation work.
a. Donate online now to support The Nature Conservancy's work to protect and restore marine habitats in your area and around the world. Go to nature.org/marine.
b. Rescue a Reef to help protect some of the most threatened corals in the world.
c. Sign up for the Conservancy's Great Places Network at support.nature.org/join, a free online membership program, to learn more about what the Conservancy is doing in your state and around the globe.
d. Test your oceans knowledge with our online quiz, at nature.org/earth/oceans/quiz.html.
e. Send an ocean e-card to friends and family.
The Nature Conservancy is a leading conservation organization working around the world to protect ecologically important lands and waters for nature and people. To date, the Conservancy and its more than one million members have been responsible for the protection of more than 18 million acres in the United States and have helped preserve more than 117 million acres in Latin America, the Caribbean, Asia and the Pacific. Visit The Nature Conservancy on the Web at http://www.nature.org.
Contact:
Nicole Levins
703-841-5839
# # #