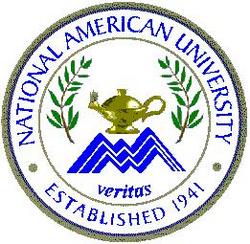 Most consumers believe that wireless technology which is encrypted is completely secure, but that is simply not accurate
Austin, Texas (PRWEB) December 17, 2007
Jeffrey Sloan, National American University IT Department Chair and technical editor, advises holiday shoppers to gain an awareness of security standards guarding their personal data and to take defensive measures to protect it. Consumers often assume that the wireless networks employed by retail stores where they shop are secure. However, many retailers employ Wi-fi technology, which is vulnerable to identity theft by cyber criminals.
Recently millions of consumer records were stolen from TJX Cos. Inc., the parent company of TJ Maxx and Marshalls retailers. These stores employed the use of WEP (wired equivalent privacy) applications, which were cracked by sophisticated cyber pirates.
"Most consumers believe that wireless technology which is encrypted is completely secure, but that is simply not accurate," states Sloan, "WEP applications can be cracked in a matter of minutes and WPA (Wi-fi Protected Access) standards are not much more secure. In my opinion, WPA 2 technology is currently the minimal security standard which retail stores should utilize to protect the privacy of their consumer."
Nationally all businesses are now legally accountable and liable for identity theft. The Federal Trade Commission (FTC) requires any company or organization which holds personal information on its customers, clients or patients, such as names, addresses, Social Security number, credit card numbers and other account numbers to create an "effective security program". The Sarbanes-Oxley (SOX) and Health Insurance Portability and Accountability Act (HIPAA) laws also address the issues of what constitutes effective security measures. Companies typically intend to protect customer data, but there need to be stricter standards on the minimum security practices required of organizations -- if they are to be accountable to their consumers, clients and patients.
Informed consumers can take proactive measures to protect themselves from potential breaches in Wi-fi security at retailer's computers where data is stored from recent transactions. Savvy shoppers will exercise their right to inquire about the security standards employed by their favorite stores. If WPA 2 is not being used, shoppers may find it safer to make cash purchases as a stop-gap solution until technology catches up with privacy needs.
"Retail stores are not adopting WPA 2 standards universally, because the technology requires that additional hardware be installed on their systems," continued Sloan. "It is more costly to upgrade the security of their computers with the newer technology, but it could cost the stores much more money long-term if they lose the trust of their customers. Responsible retailers will install new hardware in order to use WPA 2 now and will be proactively monitoring the next generation of security solutions as they become available."
Jeffrey Sloan is an expert on computer technology and has served as the technical editor for many computer hardware and software books. He was involved in the development of personal computers, hardware, software, and firmware as well serving on problem determination SWAT teams at IBM and Dell during his career. Currently he is completing a dissertation on Wi-fi protected access. His mission at National American University is to arm their technology students with the skills needed to fight computer fraud.
About National American University (NAU)
National American University (NAU) is a fully accredited, four-year university granting degrees on the bachelor's, associate and master's level. NAU's mission is to assist non-traditional students in earning their degrees within the accountability of a private, for-profit educational setting.
For specifics on the Austin campus and registration, call Steve Anthens at (512) 745-7022 or visit http://www.nauaustin.com
For more information on National American University nationally, please visit:
http://www.national.edu
###