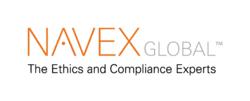 Organizational culture should be far more about action than words. How senior management deals with internal whistleblowing, allegations of retaliation and high-profile disciplinary decisions are some of the most profound indicators of culture.
Portland, Ore. (PRWEB) October 15, 2012
NAVEX Global today released its "Retaliation in the Workplace" survey findings on whistleblowing and retaliation claims, which identifies a lack of transparency between management and employees regarding an organization's compliance challenges and the consequences of unethical behavior. NAVEX Global surveyed a cross-section of ethics and compliance professionals, including many from multinationals and Fortune 500 organizations, on retaliation prevention and the ways in which ethics and compliance programs can cultivate trust and engagement between workers and management.
Key survey findings on whistleblowing issues and retaliation claims include:

Only 15 percent of respondents said organizations inform employees about retaliation trends and internal reporting of suspected misconduct – a low and concerning statistic.
Seventy-four percent of respondents view training and awareness programs as most effective in minimizing retaliation claims. The next two most effective methods identified were more open communications between management and line workers (45 percent), and an enhanced corporate culture (41 percent). Stronger disciplinary measures ranked as one of the least effective methods.
Nearly 82 percent of respondents defined retaliation as a broad range of behaviors and outcomes - a firing, a demotion, no promotion or being socially shut out by co-workers and managers. When asked how front line employees define retaliation, this definition also included negative comments from their peers.
Around 21 percent expect an increase in whistleblowing reports within the next year, which may be due in part to the Dodd-Frank provisions that expand whistleblower protections.
A significant number of respondents (35 percent) said executives or high performers are merely "coached" after they engage in retaliation, as opposed to "fired," "penalized" or subjected to other disciplinary action.
"Organizations need to create and maintain a culture of trust that encourages employees to speak up about an issue without fear of retaliation," said Shanti Atkins, President and Chief Strategy Officer of NAVEX Global. "Organizational culture should be far more about action than words. How senior management deals with internal whistleblowing, allegations of retaliation and high-profile disciplinary decisions are some of the most profound indicators of culture. These are the moments when employees are really watching and assessing the organization's true ethical compass."
Retaliation rates had an 83 percent increase in the past five years, according to the Ethics Resource Center's (ERC) retaliation supplemental report . There is a surprising lack of transparency in sharing information with employees, which undercuts an ethics and compliance program's effectiveness. Employees need to be aware of how seriously the organization takes whistleblowing and retaliation claims by demonstrating how the issues are addressed within the organization.
"In the past most people defined retaliation as a management behavior resulting in a demotion or a firing," said Edward Petry, PhD., Vice President of the Ethical Leadership Group™, the Advisory Services division of NAVEX Global. "The survey tells us that the definition of retaliation is changing, since employees now view retaliation as coming from peers and not just management."
Fifty percent of respondents said their organization uses whistleblower reporting data to strengthen their ethics and compliance programs by identifying and managing organization-wide trends and issues. Additionally, 39 percent use data to inform reports to the Board of Directors.
"Providing a hotline number for raising concerns is not enough. To maintain a positive corporate culture that is rooted in trust, organizations need to share sanitized information on how management actually handles claims," said Atkins. "It is time to take away the mystery of what happens after an employee reports an issue."
"The survey findings demonstrate that the best offense against whistleblowing and retaliation claims is a strong defense," said Greg Keating, Co-Chair of Littler Mendelson's Whistleblowing and Retaliation Practice. "The new regulatory environment created by Dodd-Frank and other legal changes makes it even more critical for organizations to address reporting issues and ensure proper training of all employees. Strong internal compliance programs can help organizations avoid a costly increase in whistleblower claims that are often followed by retaliation lawsuits."
Conducted in September 2012, the NAVEX Global survey was completed by 279 professionals involved with ethics and compliance, including ethics and compliance officers, human resources, internal auditors, legal counsel and other senior executives.
The full report on retaliation is available on http://www.navexglobal.com.
About NAVEX Global (http://www.navexglobal.com)
NAVEX Global is the trusted ethics and compliance expert for more than 8,000 clients in over 200 countries – the largest ethics and compliance community in the world. A merger of industry leaders ELT, EthicsPoint, Global Compliance Services and PolicyTech, NAVEX Global provides a comprehensive suite of solutions to manage governance, risk and compliance (GRC), providing critical cross-program insights thorough unmatched expertise and actionable data.
1. ERC's retaliation supplemental report of the 2011 National Business Ethics Survey
# # #